Britain's 'two-tier' asylum system leaves refugees destitute, homeless – MPs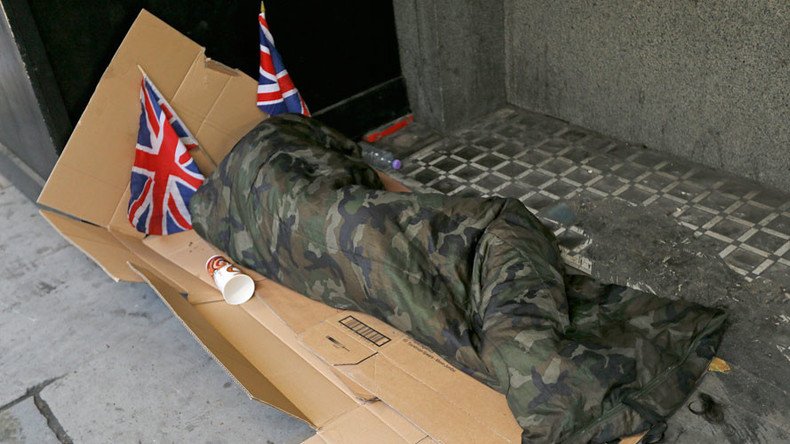 A cross-party group of MPs is calling for a review of the 'two-tier' asylum system amid concerns that thousands of refugees face destitution and homelessness upon arriving in the UK.
The all-party parliamentary group on refugees said that while asylum seekers who arrive in Britain through resettlement schemes enjoy certain advantages, those who are given refugee status lack basic support.
Although both refugees and those under humanitarian protection have fled persecution in the same way, they are not given equal treatment. The MPs are calling on the government to appoint a minister to redress this imbalance.
Up to 50,000 refugees are thought to have arrived to the UK as refugees in 2012, while a mere 10,000 were granted protection through resettlement schemes in the same period.
"Those refugees who have come through the asylum route will have faced the same persecution and violence as those who are resettled," the report said.
"That two refugees who could have fled from the same country, the same town, even the same neighbourhood could have such different experiences of what it means to be a refugee in the UK is unacceptable."
Asylum seekers have government support withdrawn within 28 days from receiving refugee status.
This adds "stress and despair" for refugees as they struggle to find a new home and access welfare.
According to the report, things become even more complex for refugees because of bureaucracy and their lack of fluency in English. But it also stresses that unemployment and the failure to provide skills support, as well as a nationwide integration strategy, may add to their problems.
"Creating a two-tier system for refugees, loading the dice against people who come here to build a new life, is not just the wrong thing to do, but a costly missed opportunity for Britain," the chairwoman of the all-party group, Labour MP Thangam Debbonaire, said, the BBC reported.
"These are often skilled professionals and, by definition, they all have strength and determination to offer," she added.
By contrast, those who have come to the UK under resettlement programs are entitled to stay in the UK for five years, after which they can apple to remain; get an extra 12 hours per week of English language tuition for up to six months; and receive £8,500 (US$10,900) in the first year by the government to put towards housing, healthcare and other costs.
"For too many refugees, being granted their status is the beginning of a period characterized by homelessness and destitution," Conservative MP David Burrowes, the group's vice-chairman, said, according to the BBC.
"Protection must mean more than just a piece of paper."
Stephen Hale, chief executive of the charity Refugee Action, said it is essential the government provides refugees with tools to rebuild their lives, and has called on all parties to commit to extra funding for English language courses.
"This report is a timely wake-up call – the new government must seize the opportunity to enable all refugees in Britain, regardless of how they arrive, to successfully rebuild their lives," Hale was reported saying on the BBC.
You can share this story on social media: