'Pedophile hunters' are threat to police investigations, senior officer warns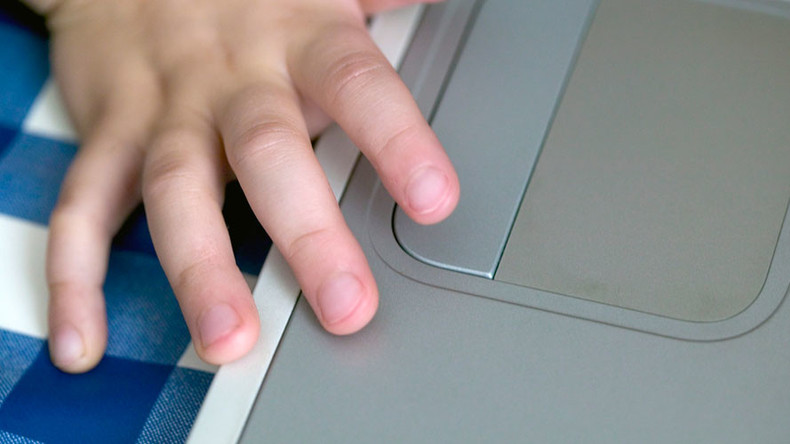 'Pedophile hunters' posing as children online to catch potential sexual predators could undermine the effectiveness of police investigations, a senior officer has said.
Chief Constable Simon Bailey, of the National Police Chiefs' Council, said that self-styled hunters could interfere with investigations and undermine both the suspect's and the victim's safety.
Bailey's comments come after a court ruled in favor of a group who argued that it should not be subjected to official scrutiny.
"Revealing the identity of suspected pedophiles gives the suspect the opportunity to destroy evidence before the police can investigate them," he said.
"It can jeopardize ongoing police investigations and these people have no way of safeguarding child victims," he said, according to the Guardian.
Bailey made the statement after footage posted on social media by pedophile hunter group The Hunted One shows some members of the public confronting a 29-year-old man suspected of grooming a 14-year-old at the Bluewater Shopping Centre in Greenhithe on Easter Sunday.
The video shows the man then being kicked in the head and punched while security guards try to break up the brawl.
"You're here to meet a child for sex, yeah?" one of the group is heard saying.
The suspect, however, denies the allegation and claims the girl he had approached had told him she was over 18.
Kent police said two men – Lee John Harvey, 20, and Joe Simpkin, 20 – had been charged with affray, and Mirza Mispa Beg, 29, charged with grooming.
Bailey claimed incidents such as the one at the Bluewater Shopping Centre can waste viable resources which would be critical in carrying out investigations.
He said they may lead to suspects "going missing or raising concerns for their safety.
"This can divert significant resources into protecting suspects, which would be better invested in investigating and, where there is evidence, prosecuting them."
The senior officer also warned, however, against the implications of wrongly accusing someone.
"The temptation [for the accused] to kill themselves may be just as great even if they are innocent; that is an appalling consequence to contemplate," he said.
Michael Parkes, 45, killed himself after being confronted and filmed by a similar group of pedophile hunters back in 2014.
The Hunted One, a group of eight men and women, claims it has carried out 56 stings with a 100 percent conviction rate, which amounts to more than 40 years of prison sentences.
Ben Bleach, 32, belonging to the group, said that although police criticize hunters in public, they then give advice on how to carry on with their undercover activities.
"The police are like us. They're human beings," he said, according to the Guardian.
"They have families, so they understand what we're doing and why we're doing it."
Dame Vera Baird QC, chair of the Association of Police and Crime Commissioners and Northumbria's police and crime commissioner, was more supportive of the group's activities compared to other senior officials, saying they lead to a significant number of convictions.
"We need to find a way to ensure this type of activity is carried out as safely as possible, with appropriate focus on minimizing the risks to the volunteers and the subjects of their activity, while maximizing the chance of getting a conviction," Baird said in a statement.