Tory candidate pleads with constituents not to vote for him
Published time: 21 Apr, 2017 15:13
Edited time: 22 Apr, 2017 18:22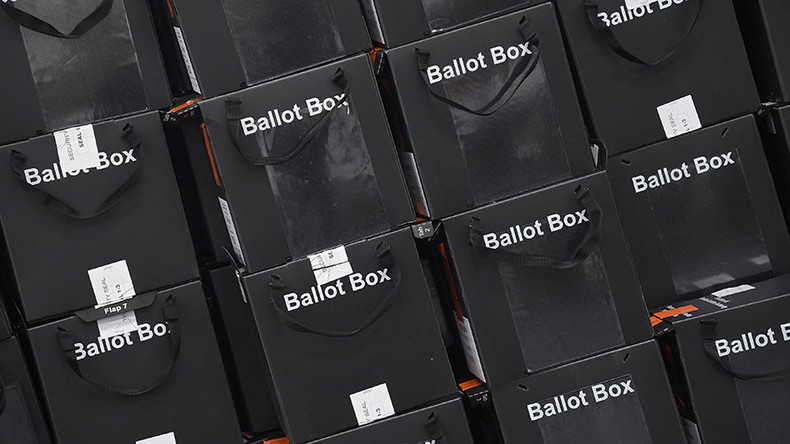 A Tory candidate has told his constituents not to vote for him in a local government election next month, saying his appearance on a ballot paper is a "cock-up."
Thomas Williamson, a Conservative candidate for Lerwick North in Shetland, is listed as running in next month's council elections, but says he will not be releasing a manifesto or campaigning, and wants to lose.
According to the Shetland Times, Williamson was contacted by Tory party officials and asked if he would stand, despite him having no interest in being a councillor. The process is known as being a "paper candidate" in order to soak up a greater share of the national vote.
Williamson said he had received a phone call from "two guys from south" and was asked questions about council elections, but that it had been a "crackling line" and then he "got cut off."
He said he had not signed any documents indicating his intention to stand and was shocked to discover he was a Tory candidate when the Shetland Islands Council (SIC) published its notice of poll.
Williamson described the whole episode as a "cock-up."
A statement from the Scottish Conservatives, however, refuted Williamson's claims.
"Mr. Williamson was asked if he'd like to be a candidate. He agreed, and was told in detail what it would involve. He also signed the paperwork agreeing to be a candidate, as all local government candidates have to do."
Maurice Mullay, chairman of the Shetland Conservative Association, said Williamson had not been coerced into standing.
Mullay confirmed that Williamson in Lerwick North and Isobel Johnson in Shetland North were standing as part of a "paper exercise" by the Scottish Conservatives.
Mullay said the process of putting forward "paper candidates" was "fairly common practice on the mainland in larger towns and cities."