EU's tough Brexit stance leaked: UK will have to keep European court… & foot the bill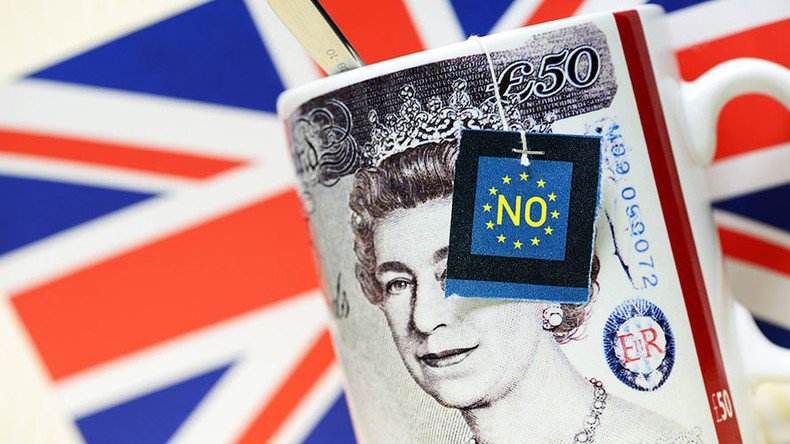 Britain may have to pay off obligations to Brussels for years after Brexit, remain subject to EU courts and continue to let relatives of European immigrants settle in the UK, leaked draft negotiating documents reveal.
The demands, obtained by Politico Europe, outline key negotiating guidelines for Michel Barnier, the EU's chief negotiator, who will launch talks on a Brexit treaty sometime after Britain's general election on June 8.
The European Commission is expected to insist the UK settles the divorce bill in euros, not pounds, to nullify the risk of currency fluctuations for the union while ensuring Britain bears the risk.
The eight-page document does not say how much the Brexit settlement might cost, but states the UK must "honor its share of the financing of all obligations undertaken while it was a member of the Union."
The exit treaty should both set a "global amount" to honor financial obligations, subject to later adjustments and a "schedule of annual payments" well beyond 2019, it says.
EU officials have previously said the divorce could be as much as €60 billion (£50 billion/US$64.2 billion). UK officials have made it clear they do not recognize that as being the amount owed.
The UK should foot the bill to move EU agencies out of the country after Brexit, the document adds. Europe is expecting to reclaim two of its most prestigious UK-based agencies, covering banking and medicine regulations, which employ hundreds of highly-skilled staff in offices based in London's Docklands.
The guidelines also insist that the European Court of Justice maintains jurisdiction over disputes which result from the withdrawal agreement. Agreeing to such a deal would go against May's pledge to "bring an end to the jurisdiction to the court in Britain."
The paper adopts tougher language on the rights of EU citizens, insisting they must be covered by the full range of rights after Brexit. It outlined a reciprocal deal for EU citizens in the UK and Britons in the bloc, saying their rights should last "for the lifetime of those concerned" rather than giving a cut-off date.
British officials have spoken of the need to reach a broad agreement on reciprocal rights, but the document is clear that the EU will demand high levels of legal certainty before agreeing to move on to talks on the future of UK-EU relations.
The divorce bill and the fate of EU citizens are expected to be among the toughest negotiating points.
Anticipating possible disputes, the draft paper envisaged setting up an "institutional structure to ensure an effective enforcement of the commitments under the agreement."
The negotiating guidelines can only be adopted once leaders of the remaining 27 EU member countries have approved broader guidelines now being developed by the European Council. The 27 will meet to discuss those guidelines at summit in Brussels on April 29.
You can share this story on social media: