Arms giant BAE seals deal for £1.4bn nuclear attack submarine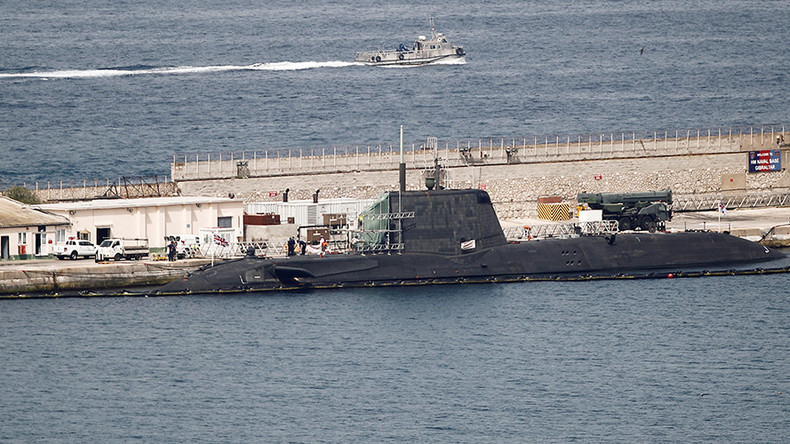 Global arms firm BAE Systems has secured a £1.4 billion ($1.8bn) deal to build the latest Astute class nuclear-powered attack submarine, which will be the sixth and most advanced warship in its class yet built.
The latest boat, the HMS Agamemnon, will be fitted with the new Common Combat System – in effect an advanced 'brain' that controls how the submarine's nervous system works in combat.She will be built in Barrow-in-Furness in Cumbria, BAE's maritime warfare hub.
"Securing the contract for the sixth Astute-class submarine is a significant milestone for BAE Systems and the result of many years of hard work by our highly skilled workforce," Will Blamey, director of BAE Systems Submarines, told Jane's defense website on Thursday.
Rear Admiral Paul Methven, head of Royal Navy submarines acquisition, told the Telegraph: "The signature of this contract secures another world-class nuclear submarine for the Royal Navy.
"These are the most technologically advanced submarines we have ever operated, offering much greater firepower, better communications and more advanced stealth technology than their predecessors.
"Today marks another significant milestone for the Astute programme, that demonstrates the UK's ability to deliver complex engineering projects, providing a fleet of submarines which will protect the UK's interests around the globe."
The announcement follows rumors that Prime Minister Theresa May plans to cut her predecessor David Cameron's foreign aid commitment to make billions available for military spending.
Asked in Commons on Wednesday if she intended to honor election pledges made in 2015 to keep up foreign aid and NATO spending, the PM skirted the question about humanitarian support, while saying she was determined to keep Britain secure.