Facebook refuses to delete 'child pornography & extremist material'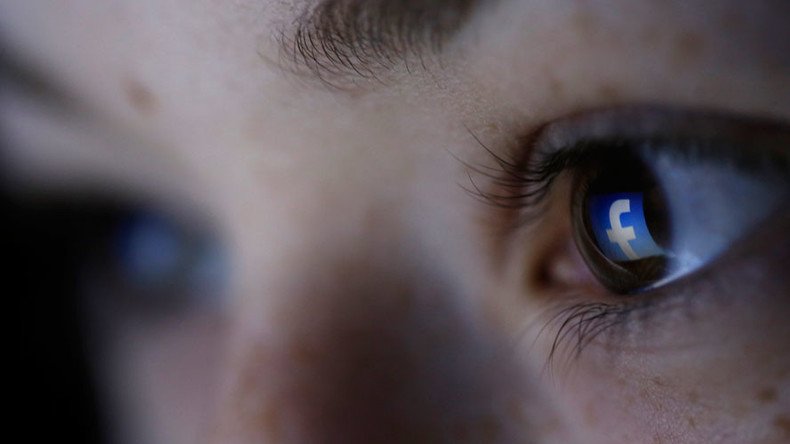 Social media giant Facebook could face criminal prosecution after it refused to take down alleged pedophilic content, an investigation has found.
Scores of videos and images were 'flagged up' as child pornography to the website's moderators, alongside several other images believed to be of extremist and terrorist nature, the Times reports.
Rather than remove the content, however, Facebook said the posts were not in breach of its 'community standards.'
According to the Times, offensive materials included a beheading video produced by Islamic State (IS, formerly ISIS/ISIL), posters supporting the recent terrorist attacks in London and Egypt, a video apparently depicting the sexual assault of a child, and violent pedophilic cartoons.
Facebook went as far as promoting the content, the paper says, as its algorithms send out such pages and groups to other users if they are deemed to be of interest.
"In my view, many of the images and videos identified by the Times are illegal," I said leading QC Julian Knowles.
"One video appears to depict a sexual assault on a child. That would undoubtedly breach UK indecency laws. The video showing a beheading is very likely to be a publication that encourages terrorism."
The website is reportedly now at risk of committing a criminal offense, as it has been warned about the illegal content, but decided to disregard it.
"I would argue that the actions of people employed by Facebook to keep up or remove reported posts should be regarded as the actions of Facebook as a corporate entity. If someone reports an illegal image to Facebook and a senior moderator signs off on keeping it up, Facebook is at risk of committing a criminal offense because the company might be regarded as assisting or encouraging its publication and distribution," Knowles added.
Last month, both the newspaper and the BBC published their own investigations into Facebook's apparently lax content control.
"It did not take long to come across dozens of objectionable images posted by a mix of jihadists and those with a sexual interest in children," the Times wrote after one of its reporters created a fake profile and joined the network.
"Posing as an IT professional in his thirties, a Times reporter befriended more than 100 supporters of ISIS while also joining groups promoting lewd or pornographic images of children."
In a similar investigation, the BBC flagged up 100 pictures portraying the sexual abuse of children to Facebook controllers. Only 18 of those images were removed.
Facebook took down some of the content flagged by the Times but allowed pro-jihadist posts to remain, including one cheering on IS terrorists and vowing to bring the 'holy war' to "the heart of your homes."
"We are grateful to the Times for bringing this content to our attention," Facebook vice president of global operations Justin Osofsky said in reply to the investigation.
READ MORE: Facebook admits handing thousands of its users' details over to British authorities
"We have removed all of these images, which violate our policies and have no place on Facebook. We are sorry that this occurred. It is clear that we can do better, and we'll continue to work hard to live up to the high standards people rightly expect of Facebook."
However, the company was still attacked by the Labour chair of the Home Affairs Select Committee, Yvette Cooper, who said: "Social media companies need to get their act together fast, this has been going on for too long. It's time the government looked seriously at the German proposal to invoke fines if illegal and dangerous content isn't swiftly removed."
You can share this story on social media: