Not just Spicer! Back in 2013, Boris Johnson also said 'not even Hitler used chemical weapons'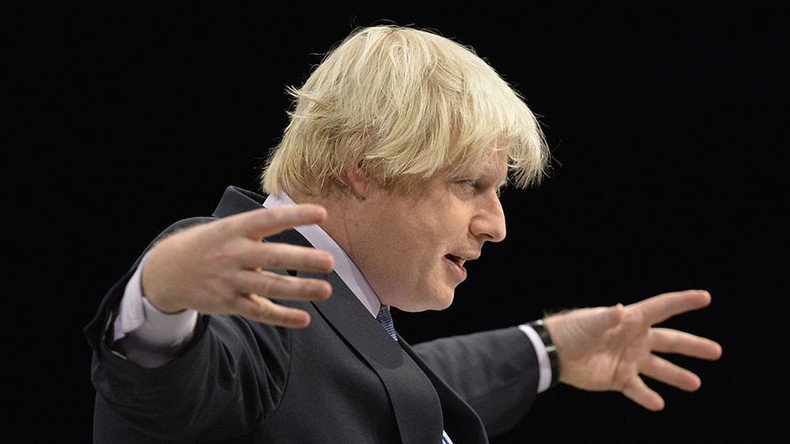 While Donald Trump's press secretary Sean Spicer was being drubbed for his Hitler chemical weapons gaffe, Boris Johnson was probably praying that the almost identical comments he made in 2013 wouldn't resurface.
Appearing on Channel 4's The Last Leg to discuss the Syria crisis in September of 2013, Johnson, who was then mayor of London, claimed that "not even Hitler used chemical weapons, as far as I can remember," seemingly forgetting about the several million Jews, homosexuals, Romani people, dissidents, and people with disabilities that were gassed to death in extermination camps.
Mindful of the use of Zyklon B in the concentration camps, the host said: "There is an argument to say that he did use chemical weapons at some point."
Gaffe-prone Johnson backtracked, saying: "In the theatre of war, as far as I can remember, and I stand to be corrected on this, I don't believe that even the Nazis used chemical weapons."
Johnson also said it was a "great shame" that the UK was unable to take military action to punish Syrian President Bashar Assad for allegedly using chemical weapons, as the House of Commons had scuppered a proposal for British involvement.
Spicer was forced to apologize after claiming on Tuesday that Hitler did not use chemical weapons.
Comparing the Nazi leader to Assad, Spicer said: "We didn't use chemical weapons in World War Two. You had someone as despicable as Hitler who didn't even sink to using chemical weapons."
Asked to clarify his remarks, Trump's press secretary added: "I think when you come to sarin gas, he was not using the gas on his own people the same way that Assad is doing."
A reporter yelled out that the Jews had been gassed. Spicer responded: "He brought them into the Holocaust centers – I understand that. But I'm saying in the way that Assad used them, where he went into towns, dropped them down into the middle of towns."
Spicer apologized for making "inexcusable and reprehensible" comments after he was accused of being insensitive to Jews and Holocaust survivors, saying "there's no comparing atrocities," while drawing a distinction between Assad and the German dictator.
"I got into a topic that I shouldn't have and I screwed up," he said in an interview in Washington, adding "I would ask obviously for folks' forgiveness."
You can share this story on social media: