Nigeria 'foils Boko Haram attack on UK & US embassies'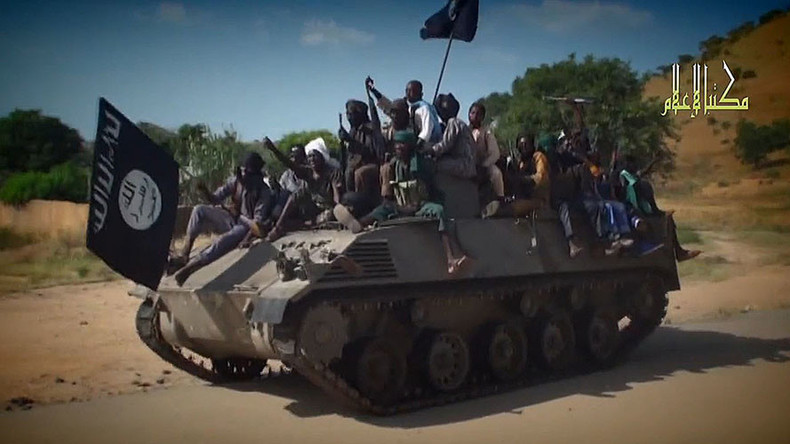 Nigeria's secret police have thwarted a plot by militant Islamist group Boko Haram to launch attacks on the UK and US embassies in the capital Abuja, the country's Department of State Services (DSS) has said in a statement.
The DSS says it has arrested five people who had planned terrorist attacks on the embassies, as well as other Western "interests," to take place on March 25 and 26.
The forces reportedly uncovered the plot as they dismantled an Islamic State (IS, formerly ISIS/ISIL)-linked cell based in Benue State and Federal Capital Territory.
The statement, signed by DSS official Tony Opuiyo, said: "The group had perfected plans to attack the UK and American Embassies and other western interests in Abuja."
Boko Haram, a terrorist organization based in northeast Nigeria, has led an eight-year insurgency in the country.
It received worldwide condemnation following the abduction of 276 schoolgirls from the Nigerian town of Chibok, Borno State, in April 2014.
While some of those kidnapped later managed to escape, and 21 were released thanks to government negotiations, more than 200 remain missing.
In its statement, the DSS also said that on March 22 it arrested a 20-year-old Boko Haram member from the town of Fika, in the Yobe State of Nigeria, who admitted involvement in the extremist group's activities.
According to the UK government's foreign travel advice, the terrorism threat in Nigeria remains "high."
The Foreign and Commonwealth Office (FCO) advises travelers to be particularly vigilant during the Easter period, while reporting that most attacks occur in the northeast in Borno, Yobe, Adamawa and Gombe States.
It adds that there is a "high" threat of kidnap throughout the country but especially in the Niger Delta region and Kogi State.
The reason for kidnapping could be seeking financial or political gain, but the Foreign and Commonwealth Office said it could also be spurred by terrorism and criminality.