Theresa May considers how to put 'further pressure' on Russia over Syria... while on holiday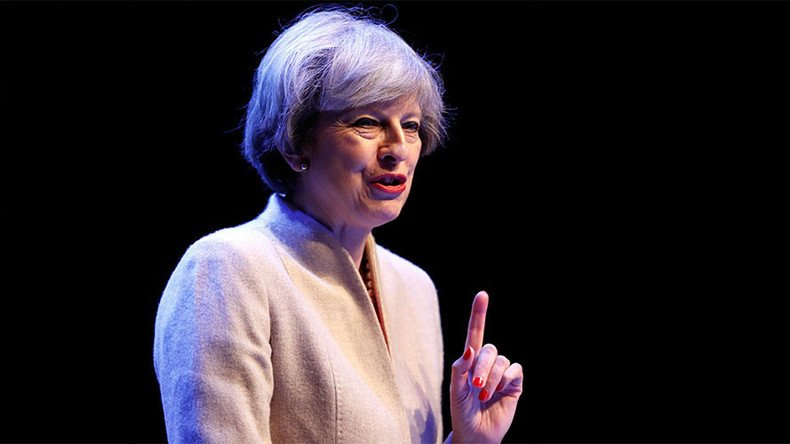 Number 10 is considering how to put "further pressure" on the backers of the Syrian government, including Russia, Prime Minister Theresa May's spokesperson says.
The comments come as G7 foreign ministers meet in Italy in an attempt to forge a united position on how to respond to the situation in Syria.
Last week, an alleged chemical attack on a rebel-held area in Idlib killed up to 90 people. US President Donald Trump ordered a "retaliatory" missile strike on a Syrian airbase.
Amid the ongoing tensions, May is holidaying with her husband in north Wales, where they attended a church service and bought silver rings from a local jeweller, according to the Daily Mail. Downing Street has stressed May remains fully in touch with diplomatic developments.
Asked about the possibility of additional economic and diplomatic sanctions on Russia, May's spokesperson told Reuters: "We are in discussions with our key partners on how we can bring further pressure to bear on the regime and those who are backing it – which includes the Russians."
May spoke to Canadian Prime Minister Justin Trudeau on Sunday to discuss the situation in Syria and the pair agreed on the need to build a political solution to end the conflict, the spokesperson added.
The US and EU have already imposed an array of sanctions on Russian individuals and businesses. In 2014, when a coup in Kiev resulted in Crimea voting to become part of Russia, and conflict emerged between Kiev and eastern Ukraine's Donbass region, the UK began imposing sanctions on Russia.
The Foreign Office is believed to have drawn up proposals for fresh sanctions to be discussed at the G7, which will be handed to Moscow on Wednesday by US Secretary of State Rex Tillerson.
Foreign Secretary Boris Johnson wants "very punitive sanctions" drawn up against Russia, according to the Sun.
His cancellation of a planned visit to Moscow this week has been slammed as "daft" by critics, who say he is "Trump's poodle."
May's spokesperson says it was Johnson who made the decision to pull out of the trip.
"What the foreign spokesperson has been clear on and what we're clear on is that this was a decision that he took after weighing up the options as to what was the best way forward in terms of building this international alliance."
Over the weekend, Moscow warned that the US crossed a "red line" when Trump ordered airstrikes in Syria, and that further action will lead to retaliation. Russia and Iran warned jointly on Sunday that they would "respond with force" if there were further US attacks on Syrian government forces.
Downing Street declined to give its support on Monday for the "hypothetical" possibility of further US airstrikes if another chemical attack occurred, but stressed it "fully supports" the military action last week.
Russia has consistently denied that Syrian forces used chemical weapons, insisting the incident at Khan Sheikhoun was caused by a hit on a rebel chemical weapons plant.
Earlier on Monday, US Ambassador to the UN Nikki Haley voiced the possibility of implementing new sanctions against Russia and Iran. Speaking to CNN, she said nothing was "off the table" regarding the issue.
Commenting on a possible Russian reaction to new sanctions, Kremlin spokesman Dmitry Peskov stated that Moscow has no information on the issue and it is therefore impossible to speak about any reaction.
"Without knowing what this is about – and we really do not know what that is – it's hard to talk about any reaction," he told journalists on Monday.
"We have not heard about any statements from Trump or his representatives on this issue."
You can share this story on social media: