Ex-MI6 chief fears Trump will launch catastrophic war on North Korea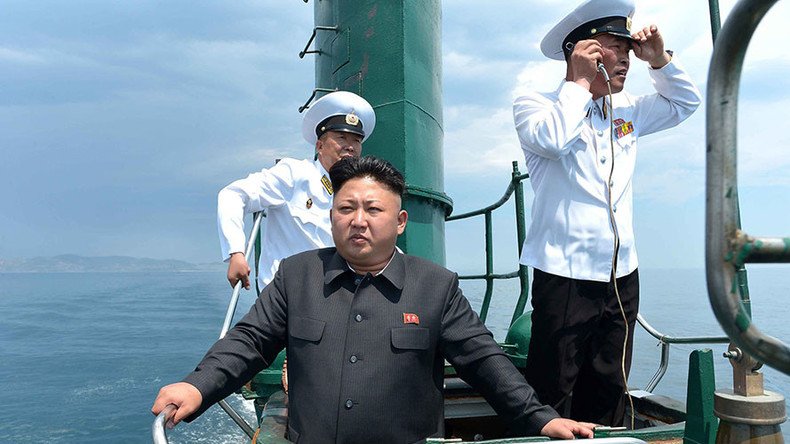 US President Donald Trump could lead the world into a catastrophic war with North Korea because of his inexperience and temperament, former British spy boss Sir John Sawers has warned.
The former spymaster warned that Trump's temperament could plunge the UK into a war in the Far East which would be more dangerous than anything that could emerge in Syria.
"[Trump's] not someone who fills me with confidence," Sawers told the BBC.
"He doesn't have the background and the experience and the instincts of being an effective US president, but it is in our interests that we have a US administration that upholds the international system, that supports its allies and supports international norms," he said.
The more serious figures in the US administration have been stepping in to make up for Trumps' rashness and inexperience after the US missile strike on a Syrian airbase, said Sawers.
"We see the sensible grown-ups within the administration taking charge and the rather ideological figures around Trump himself being marginalized, and that's to be welcomed," he added.
The former intelligence chief said the Korean peninsula is by far the most serious potential flashpoint at the moment.
"If you are looking for a world crisis which could bring about the dangers of a clash between great powers then North Korea is a bigger concern than Syria," he said.
In March, US Secretary of State Rex Tillerson said the strategy of patience with North Korea was over.
The aircraft carrier 'USS Carl Vinson' has recently redirected to the seas around the peninsula.
Sawers said that Washington's increased militarization of the region was designed to show North Korea and China that "the US was willing to use force against another state to uphold international order, uphold international norms."
He insisted this was a calculated move that would see North Korea treated "very seriously."
"I think what the Chinese are beginning to understand is that if this can't be solved peaceably through negotiations, through pressure, then there is serious risk that the US will have only one option left, which is the military option," Sawers warned.
You can share this story on social media: