Up to 270,000 affected by British lender Wonga's data breach
Published time: 9 Apr, 2017 20:02
Edited time: 10 Apr, 2017 06:29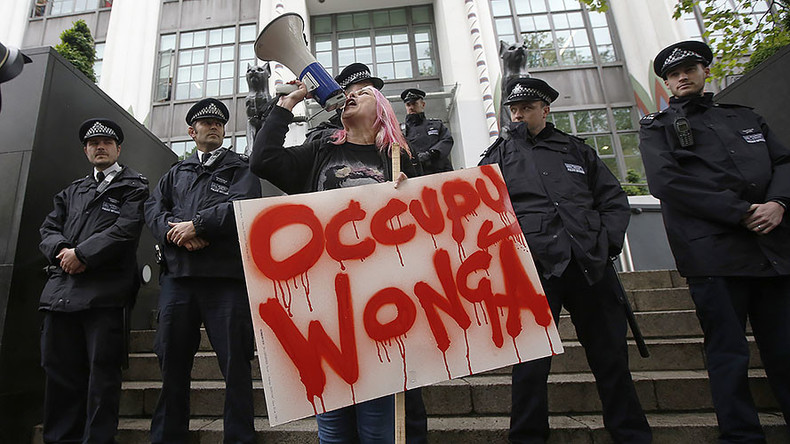 British payday lender Wonga has warned its customers in both the UK and Poland of a potential data breach which may reportedly affect up to 270,000 people.
"Wonga is urgently investigating illegal and unauthorized access to the personal data of some of its customers in the UK and Poland," Wonga said in an online statement.
"We are working closely with authorities and we are in the process of informing affected customers. We sincerely apologize for the inconvenience caused," the lender added.
A source close to Wonga said the data could include the details of up to 270,000 past and present customers, including 245,000 in Britain, according to Reuters.
The details may include your name, e-mail address, home address, phone number, the last four digits of your card number and/or your bank account number and sort code.
Wonga provides short-term, unsecured consumer loans with interest rates starting at interest rates of between 1,286 and 1,509 percent a year, the Financial Times reports. The company is one of the forerunners in the "payday lending" industry which has been heavily criticized for predatory lending practices which prey upon only the most vulnerable of borrowers reports Reuters.
READ MORE: Tory MP faces suspension for leaking report to 'predatory' payday loans firm Wonga
The initial hack took place on Tuesday but Wonga did not become aware of the full extent of it until Friday after which it began in forming customers by email and text on Saturday.
In 2014, Wonga agreed to forgive £2.6 million ($3.22 million) in debts owed by 44,000 customers after it was found that they had chased debts with letters from fictitious law firms threatening legal action.
Institutions such as Tesco Bank, Lloyds, Talk-Talk, and the NHS have all fallen victim to cyber attacks in recent months reports Reuters.