Increasing number of Brits want to become French to stay in EU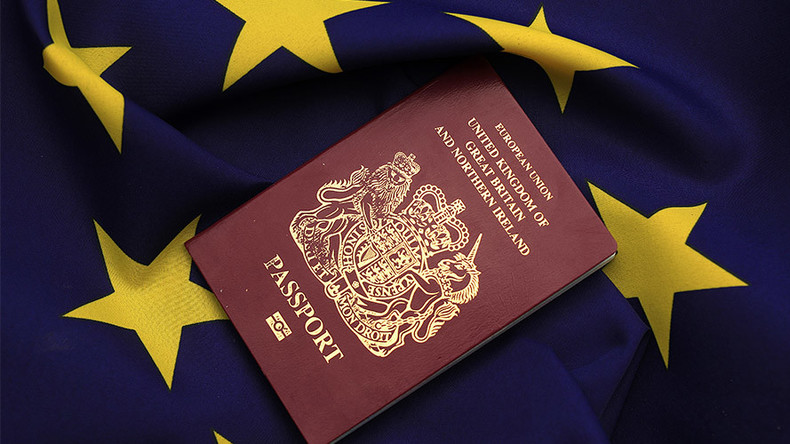 A record number of British people are applying for French passports in order to retain their EU membership once Brexit comes into effect in 2019.
The number of applications for French citizenship being processed in the first quarter of 2017 almost doubled compared to the whole of last year, according to the French consulate in the UK.
The number of French citizenships being obtained through marriage in the first four months of 2017 also jumped by a staggering 39 percent from the same period in 2016.
Last year the number of Britons in France seeking to acquire a burgundy passport, the kind used across all EU member states, also rose 40 percent on the previous year.
The three main ways to obtain French citizenship are marriage, residence and parenthood.
Those who have been married to a French citizen for at least five years are entitled to apply for citizenship.
Married couples who have been living in France for at least three years may gain citizenship within four years.
British expats may also be entitled to French citizenship if they have been residing in the country for five years, as long as they can prove they know the language and are able to integrate into society.
It is thought the hike in the number of applications for French citizenship is down to Brexit and people wanting to hold on to their EU membership.
Some, however, believe the spike may be due to people wanting to vote in the French presidential election, due to take place at the end of April.
The findings follow news that the Home Office will spend almost £500 million (about US$620 million) on redesigning the British passport once the UK leaves the bloc in two years' time.
The money was allocated within a couple of days of Prime Minister Theresa May invoking Article 50, which officially triggered the process to draw the country out of the EU.
Since the EU referendum in June, Brexiteers have been calling on the blue passport to be reintroduced, with some calling the burgundy EU passport a "humiliation."
"It's a matter of identity. Having the pink European passports has been a source of humiliation," said Conservative MP Andrew Rosindell, according to the Independent.
"It merged us into one European identity, which isn't what we are.
"The old dark blue design was a distinct, clear and bold statement of what it means to be British, which is just what our citizens need as they travel abroad after Brexit."
Labour leader Jeremy Corbyn, however, hit back at Rosindell, stressing the government should focus money and attention on public services, particularly the National Health Service (NHS), rather than the passport's color.
"The real source of humiliation is a government worrying about the color of our passports while a social care and NHS crisis rages," Corbyn said.