Domestic abuser ordered to report all new relationships to police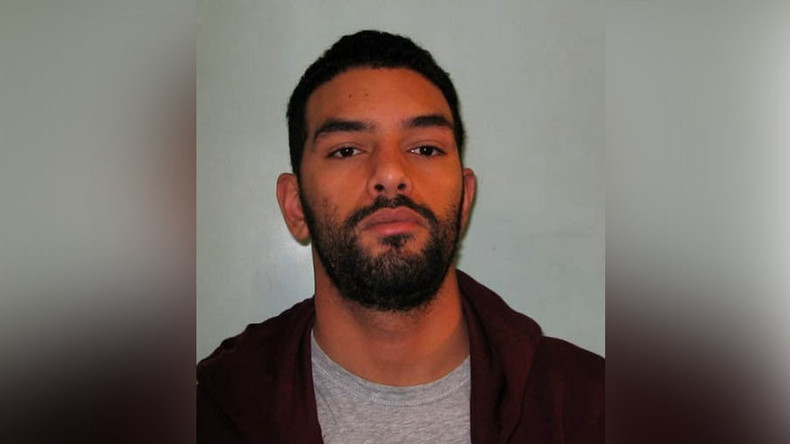 In the first mandate of its kind to be imposed in England or Wales, a man convicted of inflicting bodily harm on his ex-partner has been ordered to report any new relationships to the police.
Kyle Godfrey, who left his victim with head injuries after repeatedly abusing her, has been ordered to tell the police if he has been seeing anyone for more than two weeks.
Godfrey, 30, had already been sentenced to a three-year prison sentence for committing actual bodily harm, perverting the course of justice, and witness intimidation, before he was given a Criminal Behaviour Order on Monday.
The accused, thought to be the first in England and Wales to be required to report any new relationship, had slammed his ex-partner's head on the floor and strangled her.
He continued to intimidate the woman after being arrested, while assaulting another with whom he had started a relationship while on bail.
The victim told the BBC's Victoria Derbyshire program that the order has made her feel safer and will protect other women from being abused.
Shira, who did not want to disclose her full name, also hopes the new restrictions will make her attacker "think twice before getting into a relationship."
Shira opened up about her experience, saying she had "risked her life."
"I went through hell with him physically, mentally and emotionally, and now I can see I risked my life with him," she said, while recalling him "smashing my head on the floor four or five times."
"I thought 'I'm going to die.'
"I just had a little pray, and I realized no-one deserves to be in that position.
"My life is more important than this," she said.
Godfrey was sentenced at Wood Green Crown Court in February for committing "horrendous" abuse on different occasions.
Godfrey admitted to two counts of actual bodily harm, perverting the course of justice, and witness intimidation.
Detective Inspector Jane Topping of the Hackney Community Safety Unit hailed the introduction of the new order to tackle domestic violence.
"This order gives us a new way of protecting victims of domestic abuse and prevent other women from suffering at the hands of people like Godfrey, and help our efforts to tackle domestic violence," Topping said, according to the BBC.
"The victim in Godfrey's case was subjected to a horrendous ordeal by him following a sustained campaign of domestic violence.
"She has shown incredible bravery in supporting our investigation, and I hope she feels safer now Godfrey is behind bars and will be subject to closer scrutiny," Topping added.
The order also allows police to warn Godfrey's partners about his violent history under the Domestic Violence Disclosure Scheme.
The order, to which Godfrey will have to comply for seven years, was conceived under the Anti-social Behaviour, Crime and Policing Act of 2014.