Britain accidentally invaded Spain in 2002... but nobody noticed, says admiral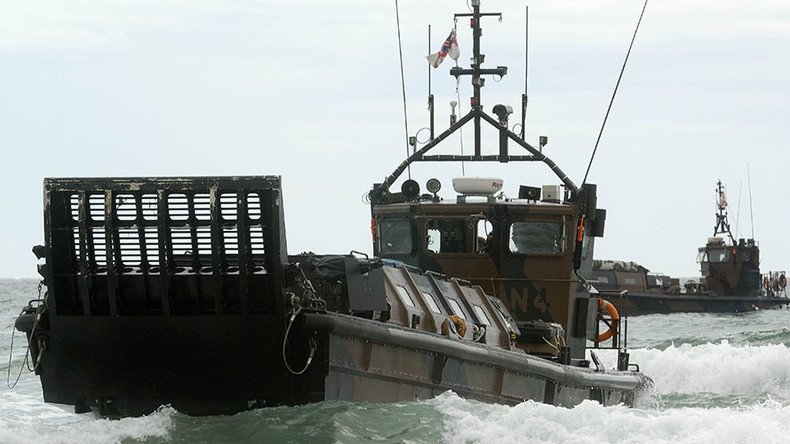 Former head of the Royal Navy Admiral Lord West has revealed Britain mistakenly invaded Spain in 2002. The revelation comes days after ex-Tory leader Sir Michael Howard appeared to threaten war with Spain over Gibraltar.
Lord West claims a group of Royal Marine Commandos – the navy's own soldiers – accidentally landed on the Spanish part of the Gibraltar peninsula while aiming for the British section.
"It wasn't one of the best days in my time. I had a phone call from the military commander saying, 'Sir, I'm afraid something awful's happened.' I thought, 'Goodness me, what?' And he said, 'I'm afraid we've invaded Spain, but we don't think they've noticed,'" West told the BBC.
"They charged up the beach in the normal way, being Royal Marines—they're frightfully good soldiers of course, and jolly good at this sort of thing—and confronted a Spanish fisherman who sort of pointed out, 'I think you're on the wrong beach.'"
Upon realizing they had landed at La Linea, the Spanish town adjacent to Gibraltar, the marines quickly withdrew in their landing craft.
"I would've hoped they would have known exactly which the right beach was. I was teased mercilessly. I had a postcard from the head of the army and air force which was a postcard of Gibraltar with an arrow pointing 'ours' and another arrow pointing 'theirs,'" he said.
"It was only 30 of them as well. If I'd put 2,000 ashore it might've been a bit more tricky," the former commander added.
The revelation comes as the British Overseas Territory reported a Spanish navy patrol ship entered its waters without permission on Tuesday.
"Illegal incursion into British Gibraltar Territorial Waters by Spanish Navy patrol ship Infanta Cristina this afternoon," the government of Gibraltar said on Twitter, alongside a video of the ship.
A spokesman for Spain's foreign ministry denied the claim.
You can share this story on social media: