5 suspects charged after 20 people brutally attack teenage asylum seeker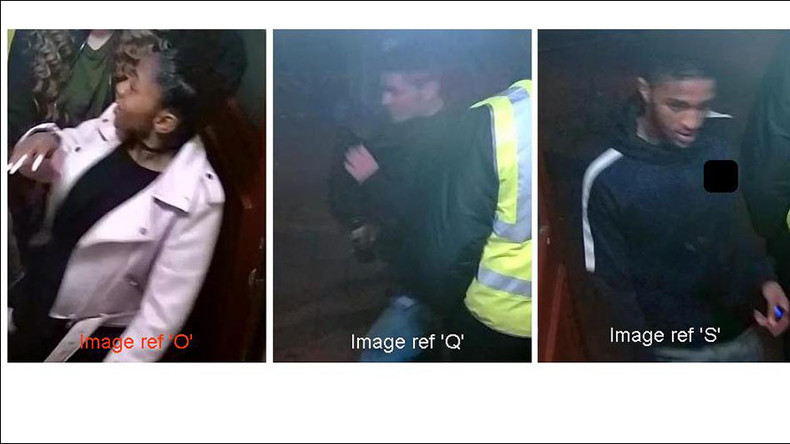 Five people have been charged with a brutal attack on a 17-year-old asylum seeker in Croydon, south London.
They will appear before the Croydon Magistrates' Court on Friday.
The announcement came after pictures of three suspects were released by the Metropolitan Police as part of a large-scale manhunt.
Two men and a woman are being sought in connection with the vicious assault on the Kurdish Iranian teen who is now fighting for his life in hospital.
The Metropolitan Police believe "approximately 20" people repeatedly punched and kicked the boy at a bus stop last Friday, leaving him with a fractured skull and a blood clot on his brain.
The three suspects are wanted for questioning. Eight other people are also being held in relation to the suspected hate crime.
"Whilst arrests have been made, we now know that a large number of people, approximately 20, were involved in the attack on the victim," said Croydon Criminal Investigation Department's Detective Inspector Gary Castle.
"A number of them approached the victim as he waited at a bus stop with two friends outside The Goat public house in the Shrublands.
"It is understood that the suspects asked the victim where he was from and when they established that he was an asylum seeker they chased him and launched a brutal attack. He sustained serious head and facial injuries as a result of this attack, which included repeated blows to the head by a large group of attackers."
Local residents say they saw "more than eight" people surrounding the teenager as he was attacked.
"You couldn't see who was hitting who," one neighbor told the Press Association.
"There was one person, the one who ended up in hospital, he was getting absolutely beaten up – kicked, mostly in the facial area. He was getting kicked and punched by everyone.
"There was a group of roughly 10 people that was kicking and punching him, and the rest, another 10 or 20, were all just around watching. Then when they heard sirens they started to go."
The attack has gathered considerable media attention, with several politicians condemning the events and calling the attackers "scum."
"It's an appalling crime and I hope the people responsible are caught quickly and receive the full force of British justice," Croydon Central Conservative MP Gavin Barwell said.
London Mayor Sadiq Khan said he was "disgusted" by news of the attack.