No talks on free-trade until £52bn Brexit bill is settled, EU tells Britain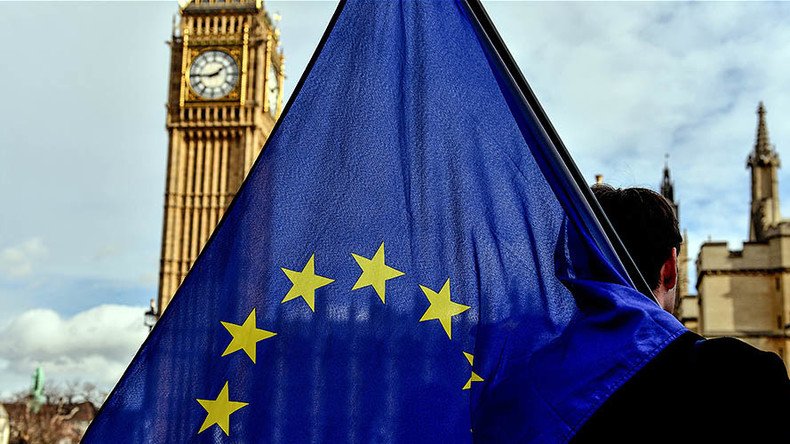 The European Union is willing to hold trade talks before Brexit but only if there is "significant progress" on the 'divorce' negotiations, including its outstanding bills being settled, draft EU guidelines released on Friday show.
The proposal, issued by EU Council President Donald Tusk, argues for a "phased approach" in talks and sets the tone for the two-year divorce negotiations. It will be sent to the 27 remaining member states for approval.
The EU says if there is enough progress made on the terms of the divorce in the first phase of talks, then negotiations can move to a second phase where a trade deal can be discussed.
"The European Council will monitor progress closely and determine when sufficient progress has been achieved to allow negotiations to proceed to the next phase on a future relationship."
The rights of EU citizens living in Britain and UK citizens in Europe will be among the first topics up for discussion under the divorce talks. Also up for discussion is the amount owed under a Brexit divorce bill, which has been put at £52 billion (US$64.8 billion) owed by Britain.
The draft also says the UK must accept EU rules, including budget contributions and judicial oversight in a transition period likely to follow Britain's departure in 2019 and before a free-trade pact can be finalized.
Setting out the guidelines, Tusk said it was "only fair" that the UK should honor the financial promises it made as part of the 28-member bloc. He said there would be "no punitive approach, Brexit is punitive enough."
If Britain remains part of the EU single market for a time after Brexit, it would also have to respect all "four freedoms," the document says, which would mean accepting free immigration from the continent.
Tusk warned Prime Minister Theresa May she was not to try to pick off countries separately to negotiate in a divide-and-rule approach and should negotiate "only with the 27 as a unit."
The document may be revised over the next month before being endorsed by the leaders at a summit on April 29.
Britain formally triggered the Brexit process on Wednesday. It had called for simultaneous talks on exit terms and future trade ties.
Following May's letter to the EU, she was accused of attempting to "blackmail" the EU by warning that if the UK is forced to leave without an agreement, future cooperation on tackling terrorism and crime would be "weakened."
The European Parliament's chief Brexit negotiator Guy Verhofstadt told Sky News the warning amounted to a "threat" and was unacceptable.
"A big mistake that we could make from both sides is to start with launching threats at each other. It doesn't work like that - you cannot use, or abuse, I should say, the security of citizens to have a good deal on something else," he said.
You can share this story on social media: