Ken Livingstone repeats Nazi-Zionist 'collaboration' claims before court hearing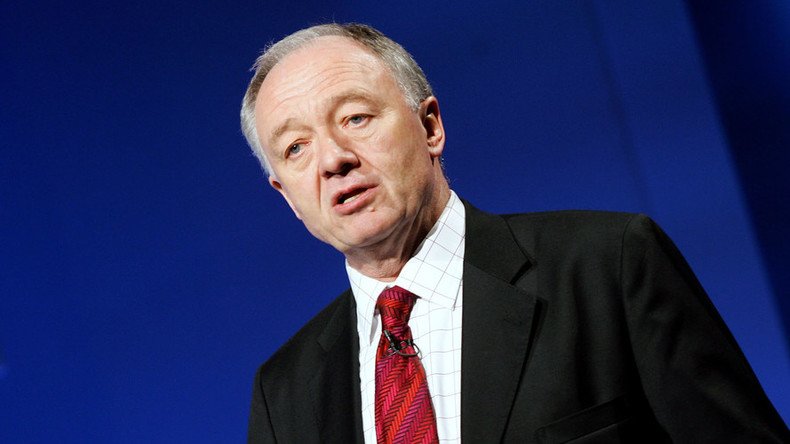 Former London Mayor Ken Livingstone repeated claims that there had been "collaboration" between Nazis and Zionists prior to the Holocaust. He made the remarks while on his way into court for a disciplinary hearing prompted by similar comments.
Almost a year after he apparently told the BBC that Adolf Hitler was a Zionist in the 1930s and had helped German Jews emigrate to Palestine, he made similar remarks outside court, while calling his hearing "unfair."
"The [Nazi] SS set up training camps so that German Jews who were going to go there could be trained to cope with a very different sort of country," he told reporters on Thursday.
"When the Zionist movement asked the Nazi government, would they stop the rabbis doing their sermons in Yiddish and make them do it in Hebrew – he [Hitler] agreed to do that.
"He also passed a law that said the Zionist flag and the Swastika were the only flags that could be flown in Germany.
"And then they started selling Mauser pistols to the underground Jewish army," Livingstone said, noting "so you had, right up until the start of the Second World War, real collaboration."
"And when, in July 1937, many senior Nazis gathered at their foreign offices, saying we should stop sending German Jews to Palestine because it risks creating a Jewish state, a directive comes directly from Hitler saying, 'no, continue with this policy.'
"Everyone who studies history just knows this. It is true," he added.
The Labour Party veteran was suspended in April for claiming that Hitler supported Zionism in the 1930s. Livingston claims this was, in fact, Hitler's policy until he "went mad and ended up killing six million Jews."
Livingstone faces a charge of engaging in conduct grossly detrimental to the party. He is appearing before a private disciplinary hearing in Westminster
He has refused to apologize for his earlier remarks, saying he only stated historical fact. He insists he is a victim of a plot by right-wing Labour MPs. He has also condemned the Labour Party's decision not to allow members of the public into the hearing.
Speaking outside court on Thursday, he said: "It's completely unfair. We have a tradition of law and that is open. I never said that Hitler was a Zionist. If I'd said something like that, I wouldn't have just apologized, I would have retired from public life completely.
"This was set up by Neil Kinnock, this committee, to expel all the Trots back in the 1980s. All my life in politics I've told the truth," he said.
Livingstone is expected to be expelled from the party at the end of the hearing, which could last two days.
It is not the first time Livingstone has become embroiled in allegations of anti-Semitism.
In 2006, a High Court judge found that he had made "unnecessarily offensive" and "indefensible" remarks, likening a Jewish reporter to a Nazi concentration camp guard.
He was cleared of bringing the office of the mayor into disrepute, however.
You can share this story on social media: