Britain can still change its mind & stay, say EU lawmakers
Published time: 29 Mar, 2017 12:03
Edited time: 30 Mar, 2017 11:12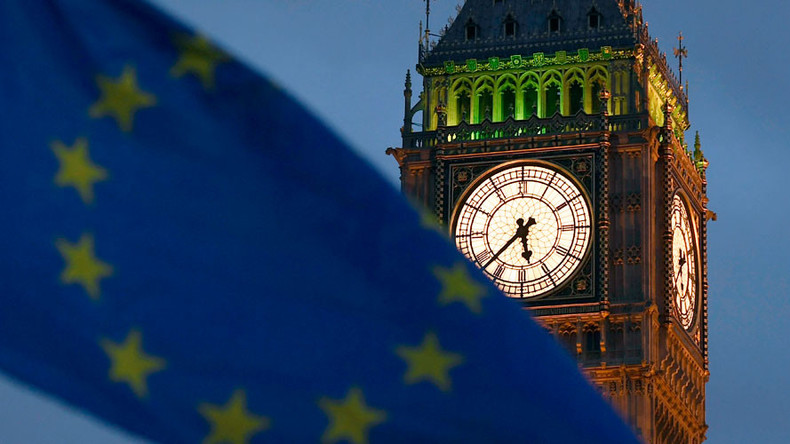 Britain can backtrack on its decision to leave the European Union if it wishes, according to EU lawmakers.
Senior figures in the European Parliament are drafting a resolution to halt the two-year Brexit process, which has now begun after Prime Minister Theresa May triggered Article 50 of the Lisbon Treaty.
While the draft resolution is yet to be finalized, it is aimed at putting power back into the hands of those who want to overturn the result of last June's EU referendum, which saw the majority of Britons vote to leave the bloc.
"We do not want to close the door to common sense," Philippe Lamberts, Belgian co-leader of the Greens in the European Parliament, told Reuters.
A member of German Chancellor Angela Merkel's Christian Democrats group has backed the claim that a draft resolution is being included for the UK to retract its decision.
The clause, however, would require all 27 remaining EU member states to approve of giving Britain a second chance at membership.
However, May has said there is no way the vote will be overturned, whether it is through a second referendum or a vote in the UK Parliament.
Moreover, the draft resolution is likely to meet the opposition of EU officials who, despite disagreeing with May's claim that June's referendum outcome is irreversible, would rather avoid having to face another legal hurdle.
The condition of unanimous approval for Britain to hang on to its EU membership was pushed forward by the bloc's chief negotiator, Michel Barnier.
The two-year Brexit process began on Wednesday when May triggered Article 50 and delivered a formal letter to the president of the European Council, Donald Tusk.