'Human waste' found in Coca-Cola cans at company plant sparks police probe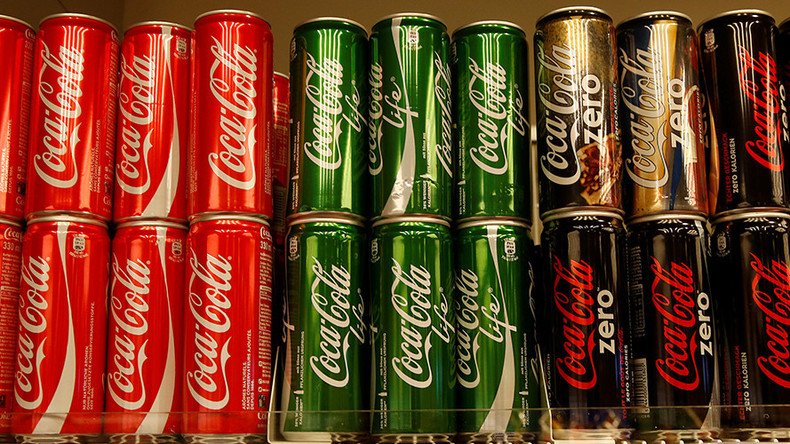 A police investigation has been launched after workers at a Coca-Cola factory found what appeared to be human waste in a consignment of cans at its plant in Northern Ireland.
The company was forced to suspend night time processing at the facility in Lisburn, Antrim last week when the cans clogged machines. It believed the cans originated in Germany, the Belfast Telegraph reports.
Police are investigating how faeces ended up in the cans, which arrive at the plant without tops on. The cans are filled with the beverage on site before being sealed and sold across Northern Ireland.
Coca-Cola confirmed there was an incident involving empty cans at the plant, but said it was an "isolated incident" and did not affect products on sale.
READ MORE: French Coca-Cola workers discover $56mn worth of cocaine in shipment
"Coca-Cola takes the safety and quality of our products extremely seriously...We are treating this matter extremely seriously and are conducting a thorough investigation in co-operation with the PSNI (Northern Ireland police)," it said in a statement to The Journal.
The Food Standard Agency said it was aware of the contamination but noted that there was no evidence to suggest the product had reached the market.
The local environmental health unit is also investigating the matter.
WATCH MORE:
You can share this story on social media: