War on Terror & neo-con agenda to blame for Westminster attack, says rights group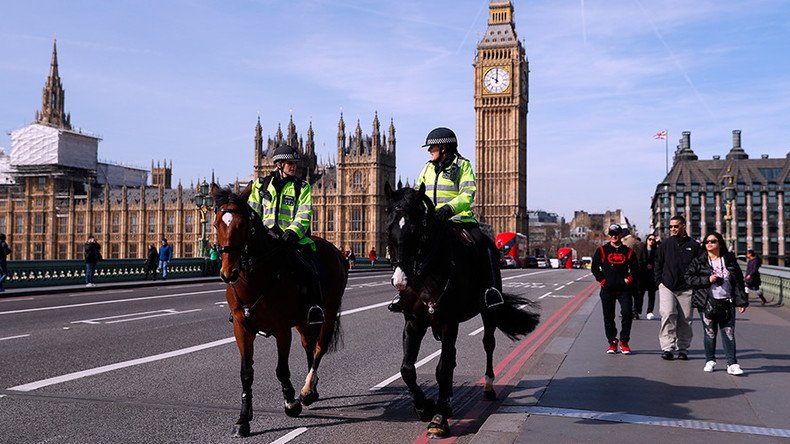 The West's violent policies at home and abroad were major factors in bringing about the Westminster attack, but British authorities are in denial, according to the advocacy NGO Cage.
Four people were killed and up to 50 wounded on March 15 when British-born Khalid Masood ploughed a car into a crowded area on Westminster Bridge before stabbing a police officer. Masood was also shot dead at the scene.
Cage, a human rights organization that examines the impact of measures taken in the War on Terror, warned that, though the attack is being widely blamed on a violent ideology, no attention has been paid to where that ideology actually came from.
The charity insists that the violent ideas motivating the deadly assault stemmed from flaws in Britain's own defense and security policies.
"We must acknowledge that the global 'War on Terror' has unleashed an endless cycle of violence and murder that has caused immeasurable grief and pain, and will only continue to do so if we do not seek constructive ways to end it," Cage said in a statement.
"We must have the courage and honesty to accept that if the inspiration for the Westminster incident and others like it, are groups and individuals in war torn areas, as many are claiming, then the circumstances which led to the war may also be part of the problem," it added.
The charity warned that the nation's domestic policy concerning Muslims also played a role in the attack.
"The relationship between foreign wars and domestic consequences is denied by Western governments," it said.
Cage insists a "counter-terrorism industry functions around this denial."
"At each incident, this industry of counter-terrorism experts, which usually work for institutions funded by pro-war lobbies or governments, provide a shallow, naive explanation that fails to address the real causes of violence and only ever serves the neo-conservative agenda," the NGO argued.
Responding to criticism of their comments on Monday, Cage told the Times: "Our point is simply an atrocious act has occurred, and it would be wise to refrain from knee-jerk measures towards communities already affected by draconian and discriminatory policies."
You can share this story on social media: