English football fan tells RT of friendly trip to Russia after latest tabloid hooligan scare story
Published time: 22 Mar, 2017 13:09
Edited time: 23 Mar, 2017 09:36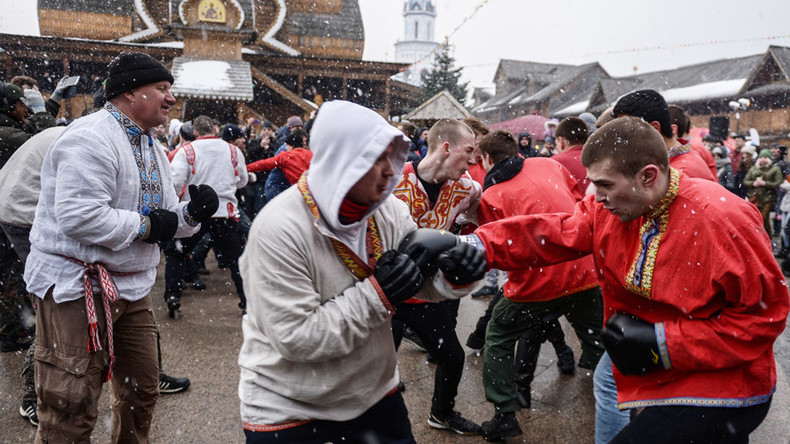 A Manchester United supporter who visited Russia for a Europa League game says he received "one of the friendliest welcomes we've ever had" and urges those traveling there for the World Cup next year not to worry about reports of hooliganism.
Matt Putland was in Rostov recently to watch his team play in the Europa League.
"From the minute we arrived in the city, walking through the streets in the bars and restaurants, we were made to feel very welcome," Putland told RT.
"Probably the friendliest welcome we've had for almost any trip into Europe. The blankets they gave us when we arrived at the grounds, the fact they rushed to the gates to take selfies with us at half time. You almost felt like a rock star inside the grounds."
Last year, more than 100 English supporters were injured and two left in a coma after violent clashes with Russian fans in France.
That has led to safety warnings being issued for Britons planning to go to Russia for the 2018 World Cup. Prior to the game in Rostov, Manchester United warned traveling fans not to wear team colors.
"I think the concerns really have come together from the media stories we have seen in the UK over the last few months about the potential troubles you can encounter in Russia," Putland said.
"But I have to say from the minute we arrived, certainly anybody that was in the colors was under no risk or threat whatsoever," he noted.
Putland said it was not the first time he had been to Russia for a football game, stressing that he has never encountered any problems.
"If our experiences are anything to go by, then people should go there with a mind to enjoy themselves. Ultimately, any city in any country in the world potentially has trouble spots. But as long as you go… to enjoy yourself, everybody should enjoy their trip," he said.
Putland's account comes after UK tabloid the Daily Mirror published a story about a "violent fight" between "ultra" Russian football thugs that actually turned out to be a traditional spring pancake festival.
A video entitled "Russian 'football fans' in bizarre refereed 'fights,'" which was published on the Mirror's website on Monday, was part of an article titled "Russia's Ultra yobs infiltrated amid warnings England fans could be KILLED at World Cup."
The video and accompanying photos purport to show Russian football 'Ultras' in "violent action" at a "special festival."
The article, however, failed to mention that the event was actually part of Maslenitsa celebrations – the traditional Russian pre-Lenten festival, when people eat pancakes and participate in activities such as sledding.
The video and photos published by The Mirror show the traditional Russian "wall-to-wall" ('stenka na stenku'), in which men dressed in traditional folk clothes spar as part of a centuries-old tradition.
Even more bizarre is a caption reading "People are living in fear" – apparently referring to fear invoked by Russian football hooligans – under a photo of elderly ladies selling traditional woolen shawls.
The organizers of the festival at the Izmailovsky Kremlin in Moscow where the footage was taken told RT that the event had not involved any football Ultras.