Skin creams containing paraffin linked to dozens of UK fire deaths - report
Published time: 19 Mar, 2017 18:20
Edited time: 20 Mar, 2017 11:25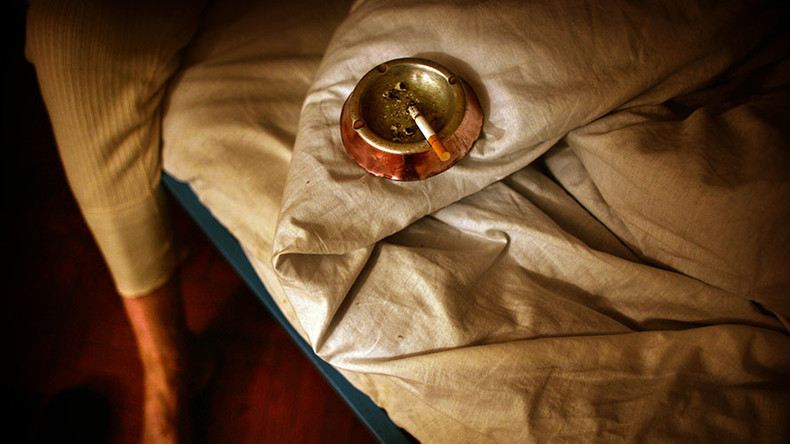 Emollient skin creams which contain paraffin are responsible for dozens of fire deaths in England, according to a BBC investigation. Such creams are used for the topical treatment of conditions such as eczema and psoriasis
BBC Radio 5 Live Investigates reported that paraffin-based skin creams were linked to 37 fire deaths in England since 2010 after they contacted all 53 fire brigades in the country for figures.
London Fire Brigade recorded the majority of such fatalities, 28. Only six units responded to the query, however, meaning the true scale of these fires is unclear.
Health warnings about the possible dangers of paraffin-based products have been issued in the UK for a decade. In a 2007 report, the NHS advised consumers that "white soft paraffin, white soft paraffin plus 50 percent liquid paraffin, or emulsifying ointment" in skin creams "are easily ignited with a naked flame or cigarette".
A statement by the Medicines and Healthcare Products Regulatory Agency in 2008 noted that a patient died after a naked flame ignited a paraffin-based skin product in contact with the patient's dressings and clothing.
The agency updated its guidelines in 2016, reminding healthcare professionals that paraffin-based emollients can soak into fabric or dressings. It warns that the risk is greatest when the creams are applied to a widespread area of the body, or when dressings or clothing are covered with the product.
READ MORE: 5 dog deaths linked to skin cancer cream – FDA
Following the death of Christopher Holyoake, 63, in Leicester in 2015, an inquest heard that the bed-ridden man was smoking a cigarette when he caught fire. The coroner reported that the lotion residue on his clothing and bedding acted as an accelerant, "increasing the speed and intensity of the fire" and "giving the deceased very little opportunity to be rescued".
The coroner raised concerns that the cream involved, E45, was "a highly flammable paraffin based product" but contained no warnings of the risk. She contacted the manufacturer and the NHS, urging action to prevent future deaths.
E45 has since agreed to include a flammability warning on some products from next month, according to the BBC.
The Medicines and Healthcare Products Regulatory Agency recently called on manufacturers to add a flammability warning to the packaging of skin creams containing any paraffin.