5 dog deaths linked to skin cancer cream – FDA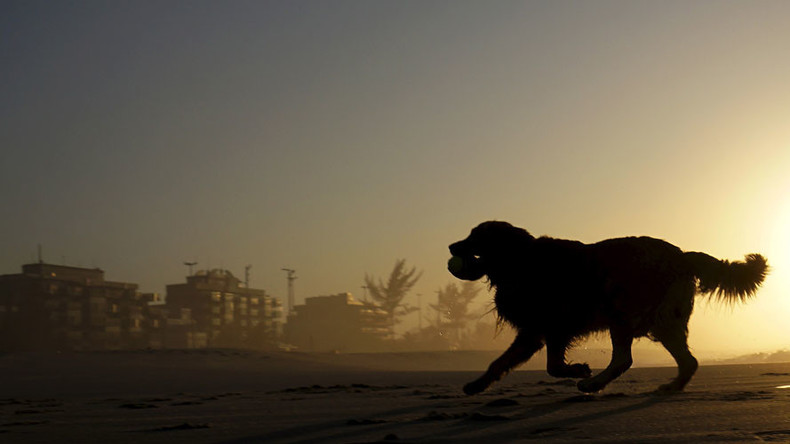 The US Food and Drug Administration (FDA) has confirmed a link between a skin cancer cream and the deaths of at least five dogs who came into contact with the product, which is intended for treating humans.
The FDA is warning pet owners to be vigilant to prevent exposing their dogs to the cancer treatment cream Fluorouracil after the agency received reports of five canine deaths.
Fluorouracil topical cream USP 5 percent (5-FU), which is also marketed under the brand names Carac, Effudex and Fluoroplex, can be dangerous to pets who come in contact with even very small amounts of the product, according to the agency.
The cream is used to treat sun damaged skin and a type of skin cancer called superficial basal cell carcinoma.
One dog died after it punctured a tube of the product causing it to vomit and experience seizures within two hours of consumption, the FDA said in a statement. The pet died 12 hours later.
In another case, a dog who ingested some of the cream was rushed to the vet by its owner but, despite treatment, the pooch's condition worsened over three days and it was euthanized.
No reports have been received in relation to cats affected by the skin cancer treatment, however the FDA believes they are also sensitive to the cream. The agency warns that if an owner uses the cream and then touches their cat, they may transfer some of the medication onto their pet, which may in turn be ingested during grooming.
The federal agency is asking administering pharmacies and health care providers who prescribe topical cancer medications containing Fluorouracil to warn patients with pets to prevent exposure of the pet to the medication.
READ MORE: Detection of cancer-causing chemical at Tokyo site delays relocation of world's largest fish market
You can share this story on social media: