Three-parent baby could be born this year after new fertility technique gets go-ahead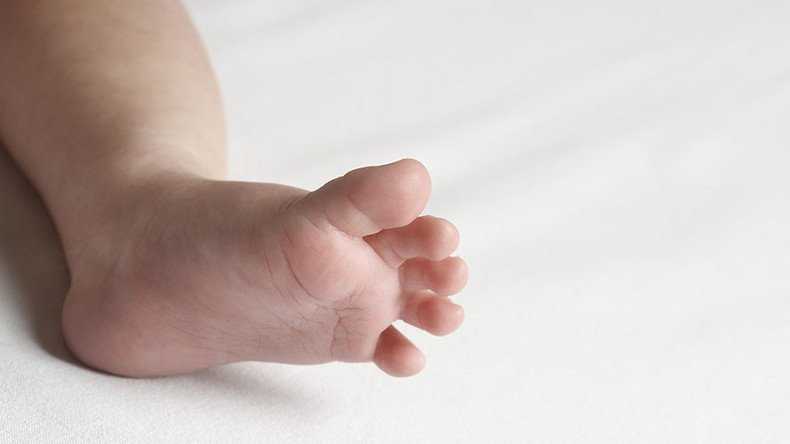 Britain's first three-parent babies could be born this year, after Newcastle University was given the green light to carry out a controversial IVF technique using the DNA of two women.
Mitochondrial replacement therapy (MRT) will be made available to women who are in danger of passing on devastating and fatal genetic disorders, such as muscular dystrophy, to their children.
It is controversial because babies born after MRT would effectively have three genetic parents. A tiny proportion of their DNA would come from their mother, father, and a third person – a female egg donor – to replace abnormal genes in the mitochondria.
Critics of the treatment say it is a dangerous step that will lead to the creation of genetically modified "designer babies."
Mitochondria only hold around 0.1 percent of a person's DNA, which is always inherited through the mother. Abnormal mitochondrial DNA can lead to potentially fatal conditions affecting vital organs, muscles, vision, growth, and mental ability. Such defects are said to affect one in 4,000 people.
The medical team in Newcastle says they are delighted with the decision "to help families affected by these devastating diseases," calling it a "momentous day" for patients, according to the BBC.
The clinic says they already have women lined up for the therapy and hope to treat up to 25 women a year with NHS funding.
On Thursday, the Human Fertilization and Embryo Authority (HFEA) confirmed that Newcastle had been given a license to carry out the first procedure, which means at least one woman is already lined up to undergo the groundbreaking treatment.
That means the first three-parent baby could be born around Christmas 2017.
The approval of the license has been welcomed by members of the British science community. Professor Simon Fishel, managing director of CARE Fertility, tweeted it was "fantastic news."
Fantastic news for those parents who need alternative reproductive options - https://t.co/9aM2jDPyKi. Well done UK for the right decision

— Simon Fishel (@simonfishel_ivf) March 16, 2017
Jeremy Farrar, the director of the Wellcome Trust, the world's largest medical research charity, said it was a "day to celebrate."
Britain is the first country to allow the therapy, with MPs voting to approve it in 2015. The UK, however, will not be the first country in the world to have children born through the three-person technique.
A Jordanian couple and a group of American doctors performed the procedure in Mexico, and the resulting baby is understood to be healthy.
You can share this story on social media: