800,000 songbirds illegally killed by poachers on Cyprus military base – RSPB
Published time: 16 Mar, 2017 16:13
Edited time: 17 Mar, 2017 12:25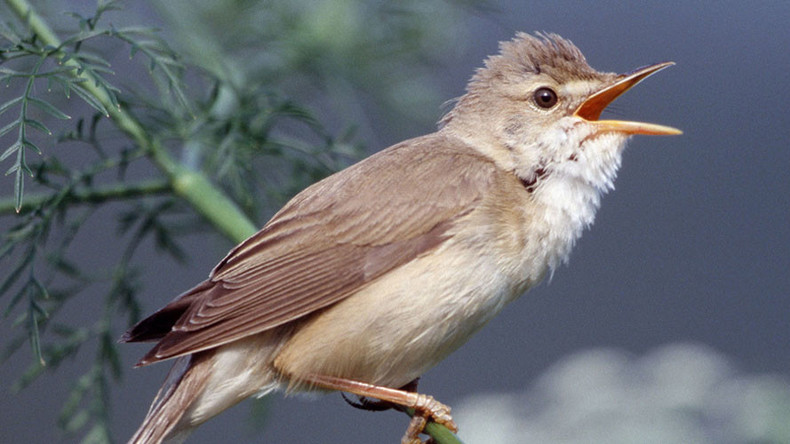 Poachers have killed 800,000 songbirds on a UK military base in Cyprus, and the Ministry of Defence (MoD) did nothing to stop it, according to the Royal Society for the Protection of Birds (RSPB).
The birds – which include robins and thrushes – are illegally caught in giant, near-invisible nets at Cape Pyla firing range to make ambelopoulia, a local delicacy.
They are variously pickled, grilled, or boiled. As the entrails are not removed, diners are encouraged to swallow the birds whole.
Poachers lure the birds in with recordings of bird song and kill them with a pin driven into their brains.
The RSPB claims that 800,000 were caught and killed in the autumn of 2016 alone. It is estimated that up to two million are caught every year.
The MoD has so far failed to clear the acres of acacia trees planted by poachers specifically to attract the birds.
"The trappers' brazen prevention of the removal of their criminal infrastructure from MoD land could never be tolerated here in the UK," RSPB conservation director Martin Harper told the Times.
"The UK government must therefore provide enforcement support to help the base authorities respond to the trappers and safely remove the remaining 90 acres of acacia."
Wildlife expert Chris Packham told the paper he was astonished by what he saw when he spent time in the area in 2016, as part of a volunteer project which pulls down the nets.
Packham spent three nights last September with volunteers removing and destroying nets.
"If this were an instance of human trafficking or drugs, the British authorities would stop it but because its birds they give in to protests by local people who support the trapping," he said.
The MoD defended its conduct, insisting it was "committed to tackling illegal bird trapping."
"The RSPB has recognized our increased enforcement activity, which has led to a record number of arrests, equipment seizures, prosecutions and fines," an MoD spokesman told the Times.