Father jailed for 'sadistic' neglect after feces-covered toddlers locked in 'cell'
Published time: 14 Mar, 2017 12:37
Edited time: 15 Mar, 2017 10:21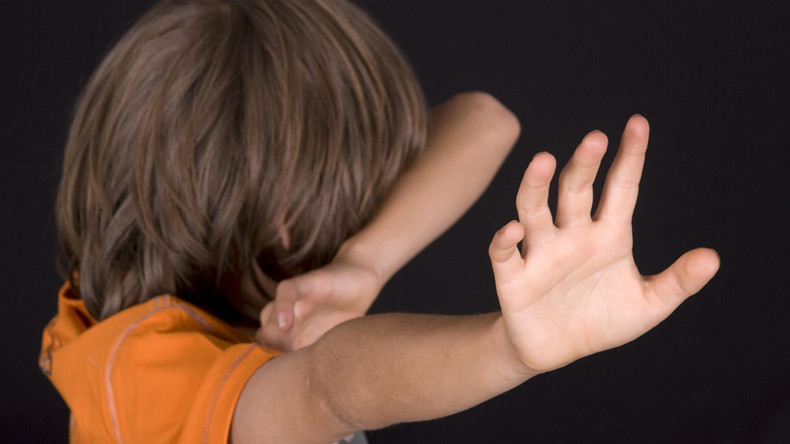 A father has been jailed after his two toddlers were found locked in a "cell" bedroom covered in feces, sores and lice. The two children used only grunts to communicate.
Derbyshire Crown Court heard the children, aged two and three, were found in the bedroom by a social worker. They were dressed only in nappies and T-shirts, had lice infestations and had feces between their toes and in cuts on their hands and feet.
They also had sores on their bodies, blisters and reddening of their legs from being kept in a cold environment, the court was told.
The only word they knew was "car" and used grunts and "primal scream" noises to communicate.
The social worker discovered the children at the house in Derbyshire after a call from a neighbor. She says as soon as she opened the door to the children's room she was hit by a "strong smell of feces."
Inside was a single toddler's bed with a "disgustingly dirty mattress," she said. The curtains were ripped and covered in feces, and there were handprints in feces over the walls, and excrement had been thrown onto the ceiling.
"I remember being horrified and shocked," the social worker said, according to the Derby Telegraph. "I couldn't understand how a room could be like this, how we didn't know of this family."
She immediately called police. She told the court that at no point did the father show any remorse for the state of the children.
The court heard the man, in his 40s, has put the blame on his wife and elder son. He has been given a 29-month sentence.
Both parents pleaded guilty to two counts of neglect, but the mother is yet to be sentenced.
Judge Jonathan Bennett said the defendant had demonstrated a "callous attitude" to his children. While the bedroom had been unclean and dangerous, the judge said, the fridge had been full, there were new toys and clothes in their wrappers and the kitchen and living room had been tidy.
"It was, in my view, sadistic. This was, in my view, serious ill-treatment. It was for a two-month period but, in my view, two months for those children in those conditions is protracted. We'll never know the harm that has been caused to them."
The lawyer for the father, Sonal Ahya, said: "His wife was effectively bedbound and didn't leave the room, and he was caring for her and the children. He failed miserably.
"It was a two-month period and it's on a basis he was struggling to cope because of the family dynamic over that time."