Privatization made easier the murder of 6yr old Ellie Butler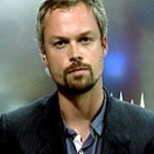 Dan Glazebrook is a freelance political writer who has written for RT, Counterpunch, Z magazine, the Morning Star, the Guardian, the New Statesman, the Independent and Middle East Eye, amongst others. His first book "Divide and Ruin: The West's Imperial Strategy in an Age of Crisis" was published by Liberation Media in October 2013. It featured a collection of articles written from 2009 onwards examining the links between economic collapse, the rise of the BRICS, war on Libya and Syria and 'austerity'. He is currently researching a book on US-British use of sectarian death squads against independent states and movements from Northern Ireland and Central America in the 1970s and 80s to the Middle East and Africa today.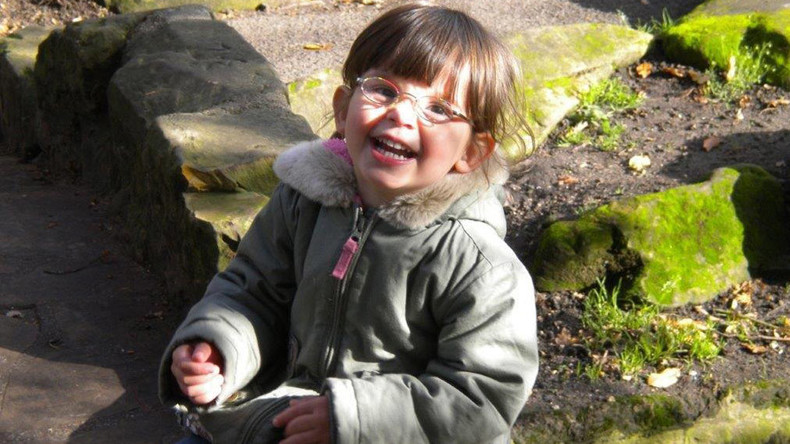 Six year old Ellie Butler was killed by her father in October 2013, just 11 months after she had been returned to his custody. She was the victim of a violent father, an inexplicable legal ruling and a brutal experiment in privatization.
In February 2007, six week old Ellie Butler, then in the sole care of her father, was taken to hospital with serious injuries. She was placed in the care of her grandparents soon after. The following year, the Family Court ruled that Ellie's father was, on the balance of probability, responsible for those injuries, and in March 2009, he was convicted of grievous bodily harm to Ellie, his latest in a string of convictions for violence and intimidation.
In June 2010, however, new medical evidence led to his conviction being quashed by the Court of Appeal. Ellie's father was freed but an order protecting Ellie from her parents remained in place.
Enter Dame Justice Hogg, daughter of former Lord Chancellor Lord Hailsham and sister of the disgraced Tory MP Douglas Hogg, who became emblematic of an entire kleptocratic political elite following his parliamentary expenses claim for cleaning the moat of his country estate.
In October 2012 Dame Hogg was to make a ruling which would ultimately cost Ellie her life. She not only overturned the order which had protected Ellie from her parents, but, going far beyond the findings of the Appeal Court, issued a letter effectively granting total impunity for her parents and barring the authorities from taking any action to protect Ellie. The judge ordered Ellie to be removed from the grandparents, who had raised her since she came out of hospital a few weeks old, and returned to her violent father. This was despite his previous convictions for attempted robbery, witness intimidation and assault, as well as having repeatedly lied to authorities during care proceedings. Her grandfather warned the judge that she would have "blood on her hands". Less than a year later, he was proved horrifically right, when Ellie was killed by her father, her head beaten to a bloody pulp. The shock also killed her grandmother, who died on the first day of Ben Butler's murder trial.
The Serious Case Review into the case was published last week. One of the factors it identified as crucial to the authorities' failure to prevent Ellie's death was Justice Hogg's ruling and the letter she wrote that accompanied it. This letter stated that Butler "had never caused harm to his child," and that there was an "innocent explanation" for Ellie's injuries. This letter, said the Review, went "much further" than the finding of fact, as the court of appeal had not made any ruling on what actually happened. "According to many professionals", said the Review, "it was this statement [the letter] that left them feeling 'powerless to act' despite their remaining sense of unease about the safety of [Ellie] returning to the parents."
According to Marion Davis, former president of the Association of Directors of Children's Services and author of the Serious Case Review into Ellie's murder, "This is the most extraordinary element of the whole case. To say it's surprising is an understatement, it's an extraordinary step to take. Once that court judgment from Mrs. Justice Hogg was in place there was virtually nothing that could be done to affect the outcome for Ellie." Justice Hogg had effectively made Ellie's abusers untouchable.
During the 11 months Ellie lived with her parents, she became withdrawn and often turned up to meetings with her grandparents with face paint to cover up signs of bruising. The final time they met before her death, her grandfather told the Radio 4 Today program, "She wasn't the Ellie we knew. She had bruises on her forehead, on her face, and scratches. She had odd shoes, odd socks and her hair was all bedraggled. Her clothes looked as though she'd been dragged backwards through a hedgerow."
Yet the private social work company appointed to oversee Ellie's transfer back to her parents apparently did not pick up on any of this. The original social workers from Sutton Council, who knew Ellie and had supported Ellie's grandparents' bid to adopt her, had been sacked by Dame Justice Hogg, and replaced by workers from a privatized care company, Services For Children (S4C). This bizarre decision, said the Case Review was a "crucial factor" that prevented Ellie being saved. The decision "disconcerted professionals, to a greater degree than expected, perhaps because agencies did not know the individuals in S4C, had no previous experience of an independent social work agency and, more importantly, had not seen any plan that they were working to, let alone any indication of whether and how they would be involved."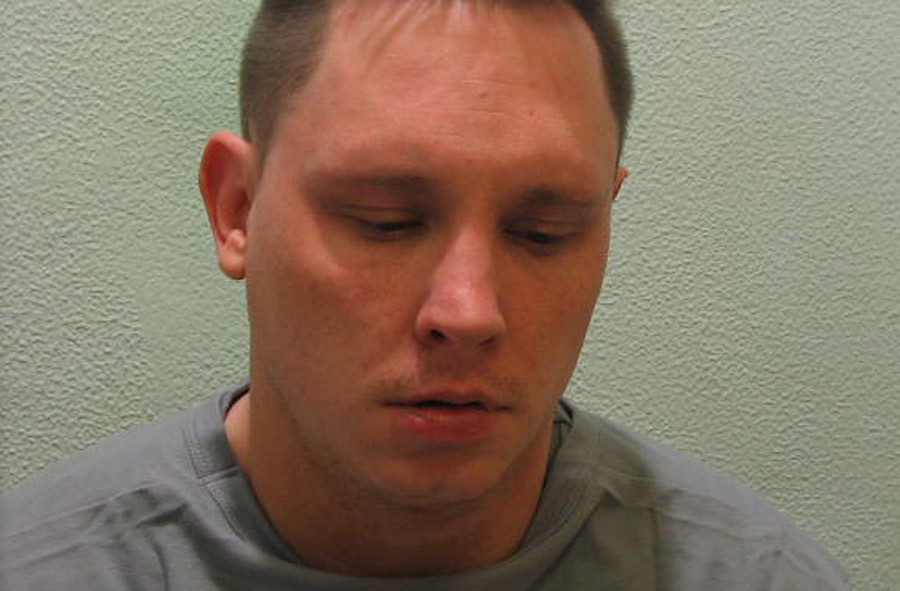 This fragmentation is precisely why privatization has been so consistently opposed by workers in the sector. Professor Ray Jones explicitly warned the government in 2008, not to "break up and fragment a profession where social workers need some knowledge of children, but also of drug misuse, mental health and domestic violence." The 2011 Munro review of child protection practice in Britain, commissioned by Michael Gove, likewise warned that "The centrality of forming relationships with children and families to understand and help them has become obscured." Indeed, in the case of Dame Justice Hogg, such relationships had been deliberately destroyed.
But S4C did not, it seems, make any attempt to overcome this fragmentation. As the Review noted, "Some, for example the Health Visitor, had expected to be contacted and several health professionals were surprised that S4C did not seek their views or direct engagement."
Once assigned the task of returning Ellie to her parents, S4C wasted no time, rushing her home before her parents even had a bed for her. This was despite her father's history of violence and obfuscation to social services, and despite the fact that Ellie barely knew her parents, whose access had been severely restricted under the court orders, and had anyway barely bothered to see her even before those orders were invoked. But then, in the world of privatized social work, time is money. According to the Review, "they outlined their plan of visits for six weeks after the move and a one-off session with a psychotherapist but there was not a plan comprising a package of long-term support or oversight of any kind." Visits dried up altogether after six months.
All this is thoroughly predictable within the logic of privatized public services, which is generally based on 'payment-by-results'. Contracts are typically paid on a case-by-case basis, not 'per visit', and it therefore is in each company's interest to get each case 'signed off' as quickly as possible. Even if that does mean turning a blind eye to inexplicable bruising, scratching, withdrawal, and all the other signs that were so worrying to Ellie's extended family, school and others. "I think they wanted a quick fix" Ellie's grandfather told Radio 4 when asked why the social work company were in such a rush and ignored everything he was trying to tell them; "I don't think they were that interested." Marion Davis said, "S4C had a conversation with [her mother] Jennie and determined that it was safe for Ellie to return to her parents even though the parents hadn't got things like a bed ready. But S4C went ahead with the placement the following week anyway; even though there should have been a pause for reflection…Ellie's voice… wasn't heard enough in the family court or by S4C."
S4C refused either to participate in the Serious Case Review, or to submit an independent review of their own role in Ellie's care. But then, as Davis pointed out, private social care providers are not "subject to inspection and regulation like other social workers." In the world of private care provision, impunity reigns.
Britain is in the vanguard of this brutal driving forward of the profit-motive into every sphere of public service, and to hell with the consequences. It was the Children and Young Person's Act of 2008 which first opened up children's social care provision to private companies. As Ray Jones notes, "No other country anywhere allows decisions about the protection of children to be contracted outside of public services and the state's immediate responsibility." The Act began as a pilot in a few select areas, before being rolled out nationwide from 2012. The coalition government continued the trend, further rolling out the privatization of children's services in 2014, despite a consultation in which 94 percent of the 1,300 stakeholders involved opposed the idea.
Ellie was one of the first victims of this brutal experiment, designed to position British companies to take advantage of the total privatization of public services being foisted on one country after another by international financial institutions determined to turn economic crisis into an opportunity for creating investment opportunities for the world's hedge funds. Her grandfather continues his fight to hold those responsible to account.
The statements, views and opinions expressed in this column are solely those of the author and do not necessarily represent those of RT.