British tourists gatecrash Oscars in TV prank
Published time: 13 Mar, 2017 13:23
Edited time: 14 Mar, 2017 11:55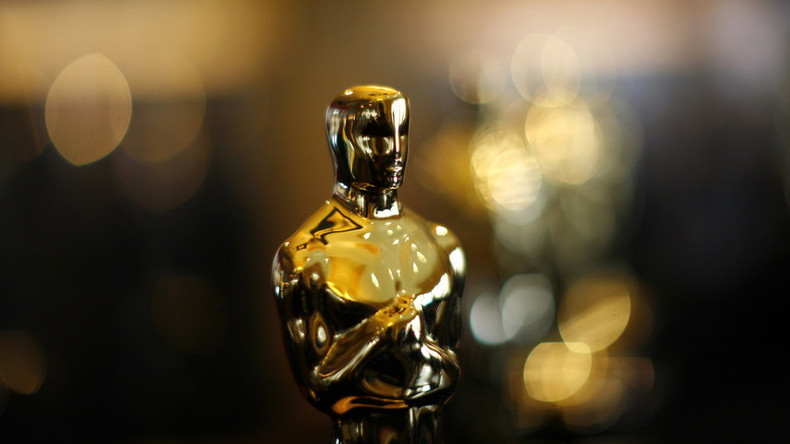 A British couple accidentally gatecrashed the Oscars and spent an evening rubbing shoulders with the stars after they ended up on a fake sightseeing bus in a prank for TV.
Pete Hobden, 55, and Shelly Wozencroft, 50, who were on a dream holiday to the United States, booked tickets for a sightseeing tour and boarded a bus along with eight other tourists.
After visiting some of the city sights, their coach drove down Hollywood Boulevard to go to what they thought was an Oscars exhibition.
Hobden, from Bristol, told the Mirror: "They lifted up the fence and ushered us inside, past two big security guards and through a metal detector.
"They told us 'This is a special tour,' and we said we would be going to an exhibition to see all the gowns. We had no clue what we were in for."
When the doors opened, they were met by camera flashes and clapping celebrities, while TV host Jimmy Kimmel streamed footage live on his YouTube channel.
Viewers of the awards will recall seeing a busload of confused tourists being introduced to the ceremony wearing shorts and hooded sweaters among the glamorous gowns of the other guests.
"When the doors opened it was a surreal moment where all these people were clapping us. I just thought 'Oh Jesus, we're at the Oscars.'
"I was babbling, Shelly was shaking. It was unbelievable. We were awestruck," Hobden said.
The couple mingled with actors like Casey Affleck, Jennifer Aniston, and Nicole Kidman.
Hobden said: "At one point I turned around and was thinking, 'I recognize that guy.' He said 'Hi, how are you doing, Pete?' I said, 'How do you know my name?' and he said 'Because you've got a name badge on.'
"I said, 'I don't know your name because you haven't got a name badge.' Then he left and I realized it was Denzel Washington."
Wozencroft added: "It was so surreal. Absolutely surreal. It is something I will never forget - we were treated by celebs in Hollywood."