Stripping terrorist suspects of British citizenship is lawful, European court rules
Published time: 9 Mar, 2017 16:37
Edited time: 10 Mar, 2017 13:46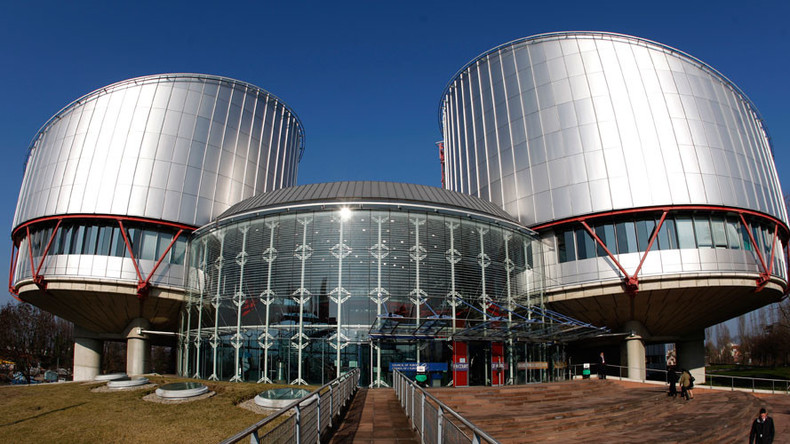 The European Court of Human Rights (ECtHR) has dismissed a claim by a Sudanese national that the British government breached his human rights by stripping away his UK citizenship over allegations of terrorism.
The man, identified only as K2, was originally born in Sudan, yet became a naturalized British citizen in 2000.
In 2010, he was stripped of his British citizenship and barred from returning to the UK while he was in Sudan, over alleged links to the terrorist group Al-Shabaab.
K2 argued the government's actions violated his right to a family and private life as guaranteed by Article 8 of the European Convention of Human Rights.
The UK is a signatory to the convention, which forms a court that is not related to the European Union.
Even though the Strasbourg court said it was unclear whether the applicant travelled to Sudan directly from the UK or via Somalia, where he supposedly "engaged in terrorism-related activities linked to al-Shabaab," it still rejected his claim.
The European judges also ruled that the government's decision to bar him from entering the UK had the legitimate aim of protecting public security and was not disproportionate.
The then-Home Secretary acted "swiftly and diligently, and in accordance with the law," the court unanimously declared.
"This Government puts the safety of our families, communities and country first and we welcome the court's judgement," a Home Office spokesperson told the Independent.
"Citizenship is a privilege not a right and it is right that the home secretary can deprive an individual of their citizenship where it is believed it is conducive to the public good to do so."