Samuel L. Jackson's sick of 'Black Brits in African American roles' ... & John Boyega's not happy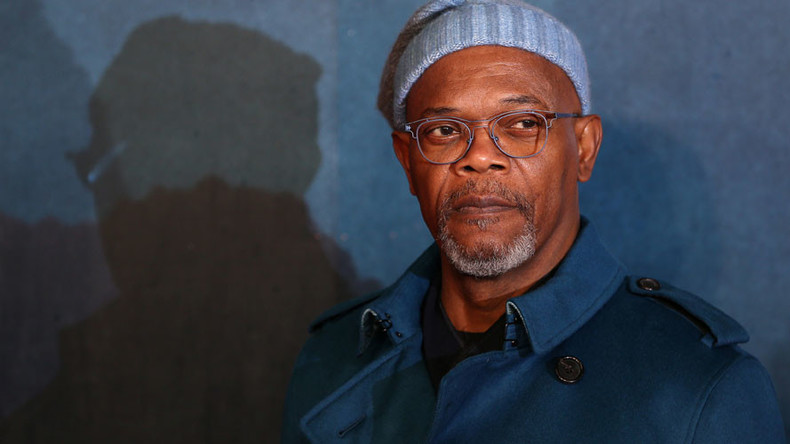 British Star Wars' actor John Boyega has slammed Samuel L. Jackson's "stupid a**" criticism of black British actors in African American roles.
In an interview with New York radio station Hot 97, Jackson said Jordan Peele's satirical horror film 'Get Out', which stars British actor Daniel Kaluuya as an African American man falling victim to white liberal racism, could have benefited from having an American actor as its lead.
"There are a lot of black British actors in these movies. I tend to wonder what that movie would have been with an American brother who really feels that.
"Daniel grew up in a country where they've been interracial dating for a hundred years. What would a brother from America have made of that role? Some things are universal, but [not everything]."
Jackson also pointed to the historical drama 'Selma', which cast David Oyelowo as Dr. Martin Luther King Jr. as another example.
"There are some brothers in America who could have been in that movie who would have had a different idea about how King thinks."
Asked why so many British actors are cast in American roles, Jackson said: "They're cheaper than us, for one thing. They don't cost as much. And they [casting agents and directors] think they're better trained, because they're classically trained."
Jackson's comments were denounced on Twitter by Boyega, who wrote: "Black brits v African America. A stupid a** conflict we don't have time for."
Although not directly addressing Jackson's remarks, he went on to write: "Hmmm … Rise above your struggle."
Boyega was born and raised in Peckham, South London, and is best known for playing Stormtrooper Finn – with an American accent – in 'Star Wars: The Force Awakens'.
Jackson has since said his criticism was "not of performers, but of the system."
"It was not a slam against them. It was just a comment about how Hollywood works in an interesting sort of way sometimes," Sky News cited him as saying.
"I enjoy working with them [British actors] when I have the opportunity to do that.
"We're not afforded that same luxury, but that's fine, we have plenty of opportunities to work."
Other black actors in Los Angeles said the comments had sparked an important conversation, and say the hiring of UK talent is another form of industry discrimination they face on a regular basis.
"When it comes to telling very specific American stories, it can sometimes feel like a slap in the face to the black community," said Devere Rogers, a 29-year-old actor who appeared in TV shows 'Crazy Ex-Girlfriend' and 'Grey's Anatomy'.
"It's like, we as Americans can't tell our own stories?"