University feminist society accused of hate crime for gender pay gap bake sale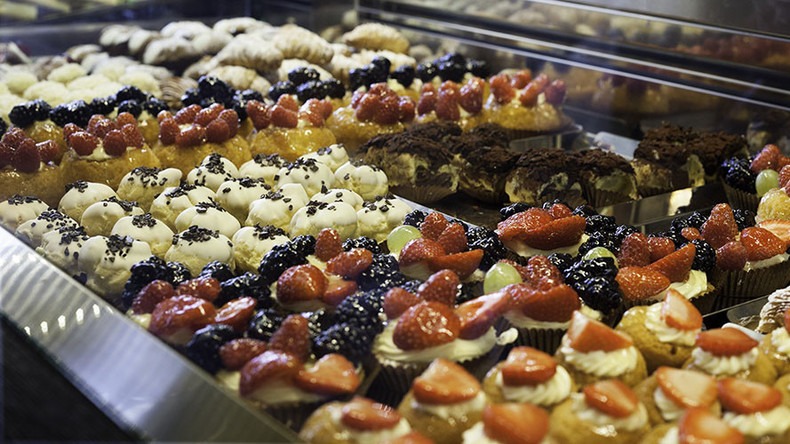 A university feminism society is being accused of discrimination and reported for hate crime after it charged men more for cakes at a bake sale to reflect the gender pay gap.
The University of Essex Feminist Society asked women to pay 82p (US$1) per baked good while men were charged £1 at the fundraising event.
Flyers and posters advertising the bake sale were distributed throughout the campus, stating that "the average woman earns 18 percent less than men."
The event sparked a complaint to the university's Hate Incident Reporting Center, according to the Sun. The event also faced a backlash on social media, with some branding the bake sale as hypocritical and discriminatory.
One Facebook user wrote: "Millions of men were FORCED to die for our country for simply being male (also in many countries men are still forced into the military) while women got to stay home but women get cheaper cakes because they're treated 'unfairly'?
"There is no gender pay gap. It's just a myth with no evidence," he added.
President of the feminist society Vanja Pederson told the Huffington Post the accusations of discrimination are "ironic."
"We found it a bit funny that people were getting so upset, because we were trying to make a point that [the gender pay gap] is unfair."
Imagine seeing a bake sale for charity and reporting it as a hate crime because it makes a point/ charges you .18p more
What kind of melt

— RETRO DANCE DOGGO (@YawningGrudge) March 6, 2017
The society was attempting to raise money for the Young Women's Trust, which supports 16 to 30-year-olds living in poverty.
The organization's CEO, Dr Carole Easton, said: "Gender pay gap bake sales aim to highlight the unfairness of the gender pay gap, which sees women earning 82p for every pound a man earns, and raise vital funds for Young Women's Trust as it supports young women into work.
"Having a suggested donation of 82p for women and £1 for men can highlight the serious inequality in women's pay packets.
"At the rate the gender pay gap is closing, today's young women will be retired before equal pay becomes a reality."