UK's shadowy £1bn conflict fund being kept secret from MPs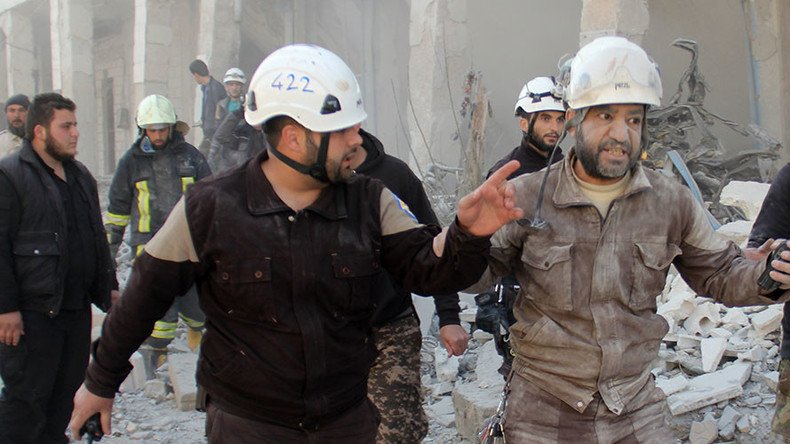 Ministers trying to find out what the government's shadowy £1 billion (US$1.22 billion) conflict, stability and security (CSS) fund is being spent on say they are being given the runaround by Home Secretary Amber Rudd.
During a session of the joint committee on national security strategy held on Monday, Rudd named the Syrian White Helmet 'rescue' organization as one recipient, but evaded questions about what other nations and groups received a share.
Former Tory defense chief Lord Hamilton told Rudd that he had become aware that the committee was "responsible to parliament for the CSS fund," but that MPs had been told the nations being handed cash were not to be revealed.
"We said we would be mildly interested in knowing in which countries this money is spent.
They said we can't be told because it is secret. We feel we are groping around in the dark.
"Rudd said that the fund was used for 97 different initiatives in 40 countries but declined to explain further, on the basis that the truth could be embarrassing and make other countries jealous.
She did acknowledge that some funding went on the controversial White Helmets, among others.
"They do a great job in reaching out, addressing UK interests in unstable areas," she told the committee.
"They include groups such as the White Helmets in Syria, who do a great job."
The White Helmets, which were founded by a former British Army officer, have been accused of being a front for Western soft power in the region.
A recent report by the committee lamented the lack of transparency, arguing that "The lack of information available to us means that the jury is out on whether the CSSF is striking the right balance between the longer-term prevention of conflict and instability and short-term reaction to events.
"The government is clearly keen for the [joint committee] to legitimise the CSSF by endorsing the fund's operation. However, parliament does not have sufficient access to the information that we need effectively to scrutinise the CSSF," the authors said.
For her part, Rudd insisted she should be judged by results.
You can share this story on social media: