UK private school to offer £20k-a-year pupils 'empathy lessons'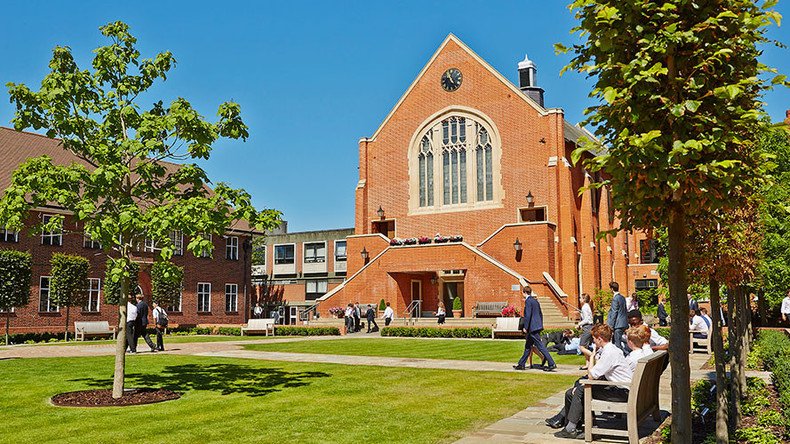 The Head of one of Britain's most prestigious high schools has noticed such an increase in isolation, apathy, and indifference towards the suffering of others in his students that he will introduce empathy lessons as early as next year.
Andrew Halls, the headmaster of the exclusive King's College School in Wimbledon, which costs a whopping £20,400 ($25,000) a year, has decided to take a more proactive approach to help combat what he sees as a growing disconnect between learners at his school and the world around them.
When speaking with the Times, he describes his perception that, as time goes on, students "become locked in a world of incomprehension, with an increasingly two-dimensional understanding of other people, [and are] incapable of forming real relationships in the world of flesh and blood..."
While the phenomenon has been observed worldwide for years, many felt it was just a symptom of the changing times and that a balance would eventually be struck.
New research indicates, however, that adults born in the 1990s have lower empathy scores than those born 10 and 20 years earlier reports the Sunday Times.
"...Underlying the community of likes, Photoshopped pictures, shared Instagram obsessions is an empty wilderness of solitude and disconnection," Halls added.
The school has yet to reveal the syllabus for these empathy lessons but Halls will host the first conference for head teachers on this particular issue later this year, which is entitled "The Empathy Deficit."
READ MORE: Harvard Law admins accused of buying sex toys & iPads with disability fund
Sara Konrath, a US academic who has investigated the phenomenon and will speak at the gathering told the Times, "Many people see the current group of college students sometimes called Generation Me as one of the most self-centered, narcissistic, competitive, confident and individualistic in recent history."
You can share this story on social media: