Harvard Law admins accused of buying sex toys & iPads with disability fund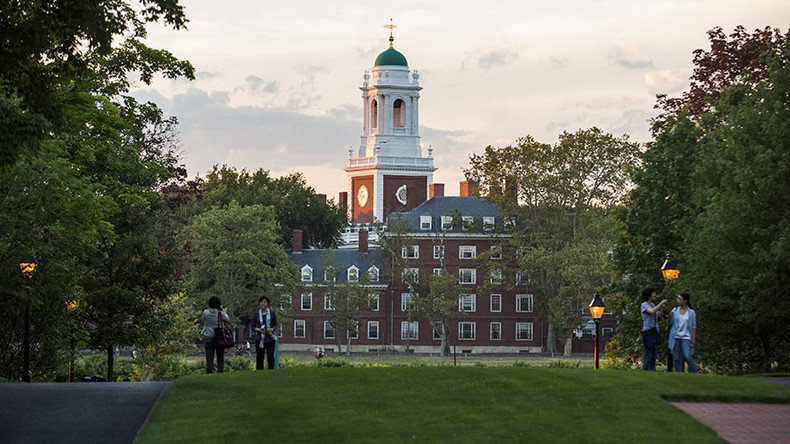 Two Harvard Law school administrators are accused of embezzling a reported $110,000 from a fund intended to support students with disabilities. Sex toys, iPads and iPods are amongst some of the items they are accused of purchasing with the money.
The purchases allegedly made by Meg DeMarco, 33, and Darris Saylors, 32, came to light after a new administrator took over their role in November 2013, and noticed some discrepancies in the accounts, reported WBZ. An investigation into some of the purchases led to the electronics being traced by Apple to the homes of the two women and several of their friends.
"It was big job and I made mistakes." DeMarco told WBZ. "I never intended to harm the university and that I am very sorry and will do everything in my power to rectify the situation." DeMarco is scheduled to be arraigned on on April 5.
Saylors was arraigned on Wednesday when she was charged with two counts of larceny over $250, two counts of false entry into corporate books, uttering a false writing and forgery of a document in connection with an alleged theft from Harvard Law School, according to a statement from The Middlesex District Attorney.
The total amount of funds allegedly syphoned by Saylors is estimated at $47,793.
DeMarco allegedly deposited school money directly into her bank account to spend, while Saylors is accused of using the Dean of Students purchasing cards to buy items online at sites including Amazon. The purchases, including DVDs, jewellery, laptops and X-rated items were then listed in school documents as items including "textbooks for disabilities accommodations."
Harvard Law School released a statement to WBZ saying: "As a result of this matter the Law school implemented additional layers of controls governing the use of its credit accounts and purchasing protocols."
You can share this story on social media: