BBC & media industry favor hiring the 'well-connected and well-off,' director-general admits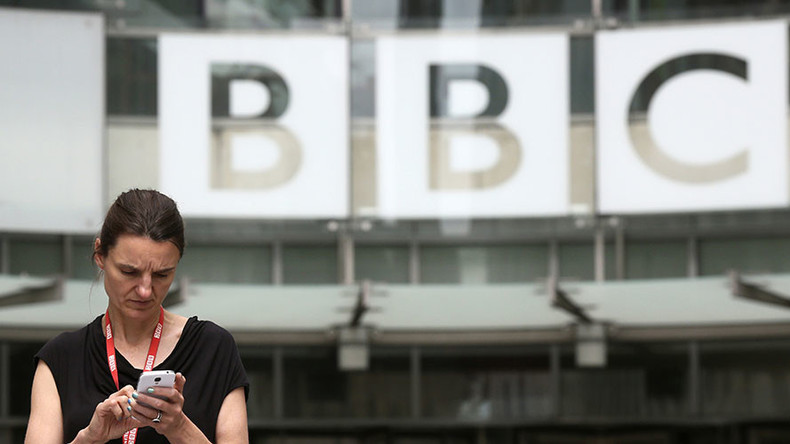 The BBC's director-general, Tony Hall, has admitted the British state broadcaster and wider media industry tend to favor hiring "well-connected and well-off" people from the affluent southeast of England, and said they must try to do more to spur social mobility and diversity.
Lord Hall is to speak at a creative skills conference in Thurrock, Essex on Thursday. He will say the television industry, which has been broadcasting since 1922, is one that, "instead of being a force for social mobility, is too often a source of social exclusion."
While expressing his desire to give "everyone the chance to shine" regardless of their connections or socio-cultural and ethnical background, he will admit it remains a "relationship-based, 'who you know' industry.'"
"Of course this marginalizes those who don't have connections… and it favors the well-connected and well-off from the southeast of England," Hall is to say.
He will say the BBC must "draw on all of the country's diverse talent" in order to reach its full creative potential.
Although the BBC's workforce is 48 percent female, the corporation still fails to hire enough women in senior positions, which are largely occupied by white men.
The BBC has previously been accused of sexism and ageism, as in the case of Countryfile presenter Miriam O'Reilly, who won a case for age discrimination after she was dropped from the show along with another three women in their 40s and 50s.
A BBC spokesman now claims the broadcaster has made "big strides," citing the case of former Great British Bake Off presenter Mary Berry, who has been given her own cookery show.
Last year, the BBC pledged to make half its workforce women by 2020, including on-screen, off-screen, and leadership roles.
In its Diversity and Inclusion strategy 2016-20, the BBC claims more than 13 percent of its 21,000-strong workforce is already from black, Asian, and minority ethnic (BAME) backgrounds, but it aims to bring that up to 15 percent by 2020.
It also has an eight percent target for disabled and another eight percent for gay, bisexual, or transgender (LGBT) people.
"We will be the first choice employer for people with creative ideas regardless of their background or the school they went to," the report says.
It also claims the BBC will be the "most access friendly organization in the world for employees and audiences."
However, Simon Albury, former CEO of the Royal Television Society (RTS), disputed the BBC's diversity figures, writing in the Guardian in May last year that its BAME statistics are misleading, as they include the finance sector and people working on programs outside the UK who do not have editorial or creative input.
He also says the figures include the World Service and Global News departments, which does not broadcast in English.
Albury therefore puts the BBC's actual rate of BAME employees working on output for British audiences at just 9.2 percent.
"In the past couple of years under Tony Hall's leadership, the BBC has made considerable strides on diversity, particularly on-screen, and the latest plans are all good," Albury said.
"That should be celebrated. But as so often with the BBC, spin has triumphed over substance."
You can share this story on social media: