Royal Air Force women banned from wearing skirts on parade to attract transgender recruits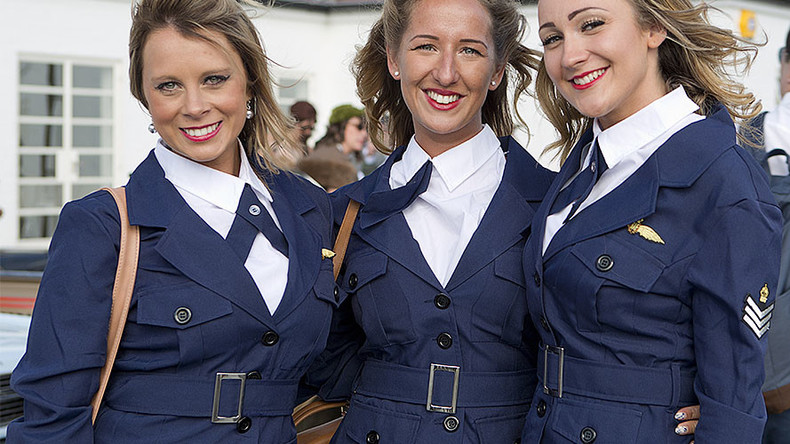 Female members of the Royal Air Force (RAF) have been banned from wearing skirts on parade in order to make the service more inclusive for transgender recruits.
The shift in rules also follows complaints by women that the blue skirts worn in service working dress are uncomfortable.
An RAF source told the Sun that the change has been made to highlight the force as a "modern and inclusive employer."
"We have men who want to live as women, women who want to live as men and personnel who do not identify with any gender.
"The view was we need a uniform policy to cut through all of that and say there is one uniform for everyone and that's that," the source claimed.
An RAF spokesperson told the Sun that while "uniform regulations, including dress for formal parades, are regularly reviewed" there had been no formal decisions "to make any changes" so far.
Efforts to make the military more inclusive have stung some Royal Navy personnel after sailors were barred from enjoying porn films and having saucy pictures on board ships.
The rule change followed an official review which found that Her Majesty's warships are rife with smut and will be enforced through unannounced searches by Royal Navy Police.
"To be fair, this is part of the service coming into the 21st century, being more inclusive and not offending women," one Navy source told the Sun newspaper.
However, the source acknowledged that the ban has left sailors worried about how to pass time below decks.
"A lot of the lads are moaning about this because porn has been rife across the fleet for generations, and this is the result of a few people complaining.
"They stopped the rum tot and reduced our alcohol allowance and have now banned porn."