'Unmanned warfare is coming,' says UK Defense Secretary
Published time: 28 Feb, 2017 10:54
Edited time: 2 Mar, 2017 11:43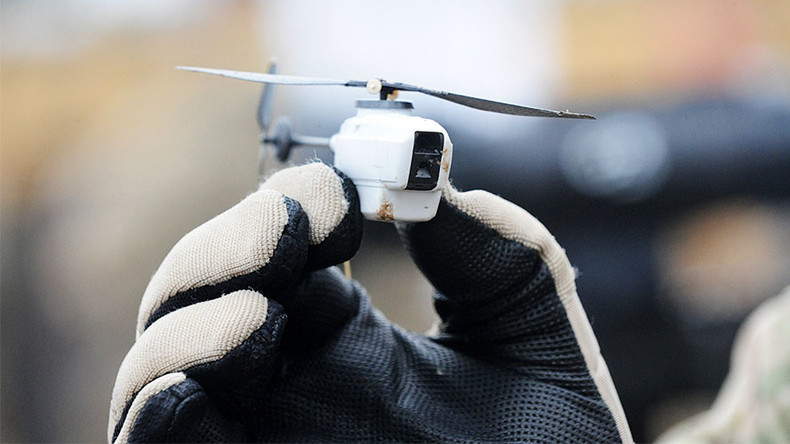 Unmanned warfare across land, sea, and air will soon be the norm, and the UK is intensively researching cutting-edge drone technology, Defense Secretary Michael Fallon said at an event at the University of Oxford's Department of Engineering Science.
He was joined on Monday by new members on the Defence Innovation Advisory Panel – a Ministry of Defense (MoD) initiative – including former soldier and astronaut Tim Peake and Ron Dennis, the former head of McLaren F1 racing.
Fallon told the audience: "We have seen that our adversaries are capable of moving ahead with technology, particularly with the use of drones and aircraft in [Islamic State's] defense of cities such as Mosul."
"We have to make sure our drones can fly faster and in all conditions," he added.
Fallon said that, as well as tiny drones based on mosquitos and large submersible drones based on whales, scientists would be looking at methods to counter the use of unmanned aerial vehicles by terrorists.
"Science fiction will soon be science fact. Unmanned warfare is coming absolutely," he told those gathered.
Commenting on Tim Peake's appointment to the board, Fallon said that space warfare would be the next frontier.
"Space, like cyber, is the next domain, and our adversaries are already looking at how they can compete against us in space, and we have to be ready for that.
"Other countries are investing very heavily in space and putting satellites up with military applications, and we have to be sure that we can deal with that. Tim will be helping to advise us with that," he said.
The UK's defense secretary also said that research and development on drone helicopters is advancing, noting that one of the benefits would be that "you wouldn't need runways to land it on or take it off."
"You can hover over particular areas in a way that the Reaper [drone] would only be able to circle. You can do what a helicopter can do that a plane can't do," he said.