War of the waves: Military sea drone tests underway in Scotland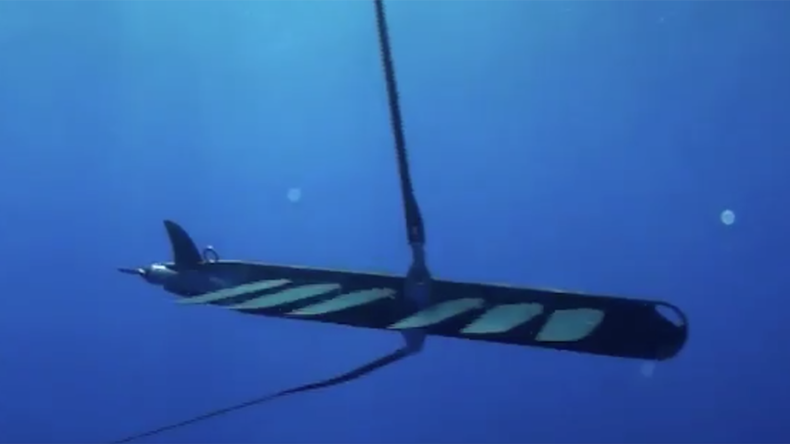 Combat sea drones are undergoing intense military testing in a training exercise off the west coast of Scotland.
The Navy's Unmanned Warrior exercise involves 40 drones most of which are maritime prototypes used for jobs such as mine detection.
The exercise is partly a showroom opportunity for arms firms and partly an experiment in how to use robotics to make up for severe shortfalls in recruiting.
"What we are seeking to achieve is an event that re-shapes the market to provide new opportunities for everybody, and capability transformation for the Navy," Fleet Robotics Officer Commander Peter Pipkin told the Register website.
One task will see manned minesweepers carry out a clearance task before drones try to do the same job so that observers can compare.
The rise of maritime variants of the better known airborne drones marks a sea change in unmanned war technology.
In May a top academic argued that technological advances will make the ocean 'transparent,' meaning vessels such as Britain's Trident nuclear submarines will be unable to hide from enemy detection.
Professor Paul Rogers, who lectures in security at Bradford University, made the comments in an analysis piece for Open Democracy.
"One issue in particular is of deep concern to the authorities: whether the oceans are in the process of becoming transparent," he warned.
"If the submarines which carry the missiles become detectable, they will no longer constitute a secure nuclear force."
He accepted the climate of debate in the UK around Trident nuclear weapons is extremely tense.
"In Britain at the present time, any suggestion that the Trident replacement system may prove to be a non-starter is met with considerable opposition from defense sources, and not a little anger at the way the issue keeps surfacing, so to speak," he said.