'I won't resign': Corbyn staying put after Copeland by-election fail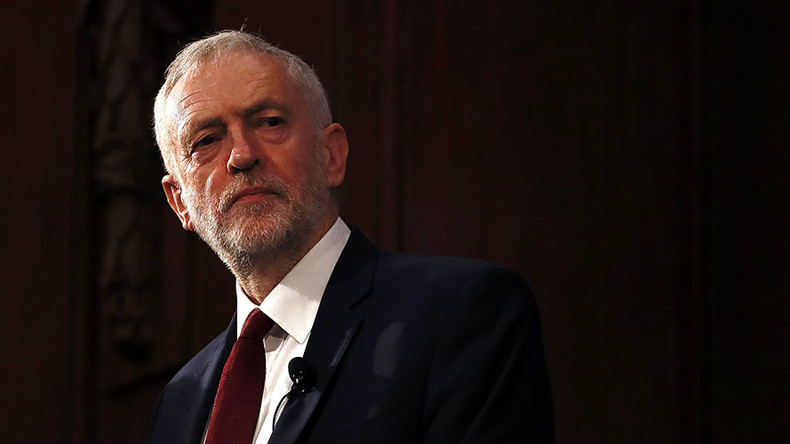 Labour leader Jeremy Corbyn is under pressure to resign after the party suffered a humiliating defeat in the Copeland by-election, but prevailed in the hotly contested Stoke Central by-election.
The Conservative Party stomped to victory in Copeland – a traditional Labour safe seat – winning 44.2 percent of the vote, compared to Labour's 37.3 percent.
Backbench Labour MPs David Winnick and John Woodcock have both sharply criticized Corbyn for the party's performance, and suggested Labour is heading for a "catastrophic" general election defeat come 2020.
Corbyn loyalist Cat Smith MP defended the Labour leader, calling the party's performance in Copeland an "incredible achievement" because Labour had been "15 to 18 points behind in the polls."
Corbyn himself dismissed the idea that he should stand down after Winnick said the Labour leader's "sense of duty" meant he should think of going before the 2020 general election.
He added that defeat proved Corbyn was "simply not acceptable to a large number of people who would normally vote Labour," according to the Evening Standard.
"It is now entirely up to Jeremy and those close to him to decide what is best in the interests not simply of the party but of the people we are in politics to represent," he said.
Woodcock stopped short of calling for Corbyn's resignation, but said he should remain leader "unless he decides that he thinks it is right to go."
"We are on course for a historic and catastrophic defeat and that will have very serious consequences for all of the communities that we represent," he added.
Corbyn told Sky News he was "very disappointed" by the result in Copeland, but insisted he will remain in charge.
"I was elected to lead this party, I was elected to oppose austerity and to oppose the redistribution of wealth in the wrong direction, which is what this Government is doing. We'll continue our campaigning work on the NHS, on social care on housing," he said.
As the polls closed, the Labour leader took to Facebook to blame the "political establishment" for neglecting Copeland and said the Labour Party must "break the failed political consensus" regardless of the by-election result.
Shadow Chancellor John McDonnell told Sky News the loss took place in "very unique circumstances," adding "now, you'll see the Labour Party united and the Conservative Party ripping themselves apart over the Brexit negotiations."