British ISIS suicide bomber linked to Manchester jihadist network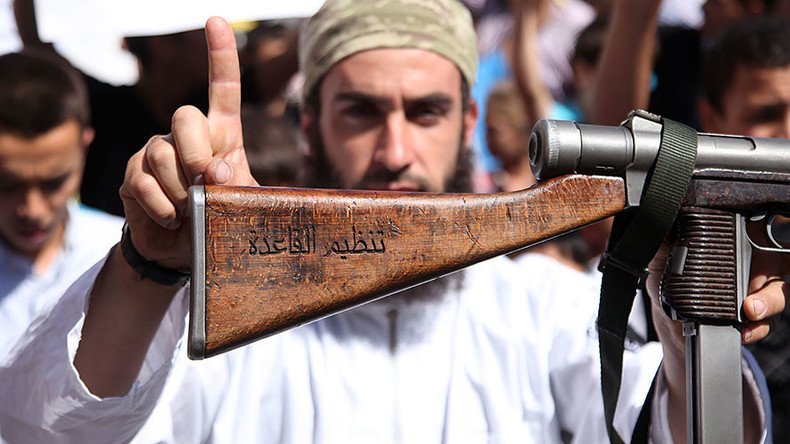 Suicide bomber and former Guantanamo detainee Jamal al-Harith has been linked to a network of young jihadists in his native Manchester, some of whom died fighting for Islamic State (IS, formerly ISIS/ISIL).
A report by the Times claims Al-Harith, originally named Ronald Fiddler, was part of an extensive network of radicals in Manchester.
He appears to have developed relationships with various young extremists between leaving Guantanamo Bay in 2004 and travelling to Syria in 2014.
He was killed on Monday, when he drove an explosives-packed pickup truck into an Iraqi army base south of Mosul, in northern Iraq.
His past associates include Raphael Hostey, a young ISIS recruiter who was killed in Syria in 2013.
Hostey was himself connected with twin sisters Salma and Zahra Halane, who also ended up in Syria.
Al-Harith also allegedly travelled to Gaza with Hostey's father Ibraheem in 2009, as part of an aid convoy called Viva Palestina, which was led by former MP George Galloway.
"Everyone knew him [Harith] because he had been in Guantanamo. He came from the same area as my grandson, they all knew each other," Hostey's grandmother, who did not want to be named, told the Times.
"He wasn't famous; he was well-known in the area. My son talked about him a lot. They had been together on the aid convoy [to Gaza in 2009], there was a group of them from Manchester. They weren't in the same van but they travelled together."
She said Hostey and several other boys had said they were going to learn Arabic overseas.
"They went away and the next thing was his mother's house was raided by the police who said they were all fighting in Syria.
"Then last April the police came back and said that he had died. My son was devastated, absolutely devastated. He has never really picked up from that."
A spokesman for George Galloway told the Times: "There were 500 people on that convoy... it's possible he [Harith] was there but George doesn't remember meeting him."
You can share this story on social media: