Snapchat sex groomer shopped to police by his own 'horrified' father
Published time: 22 Feb, 2017 17:16
Edited time: 23 Feb, 2017 13:33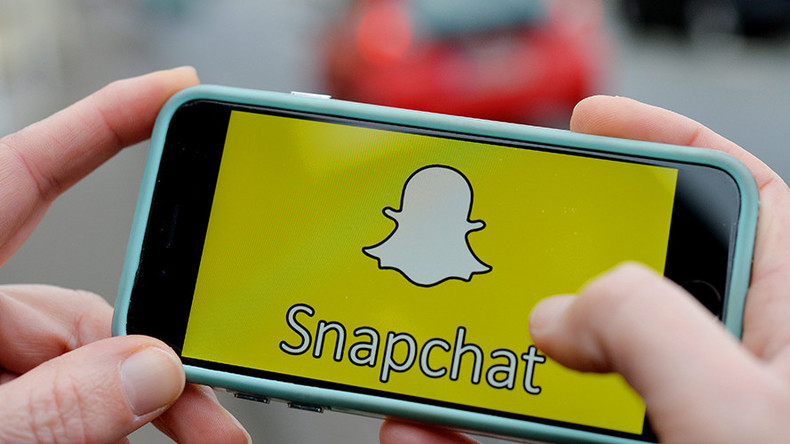 A 20-year-old man who had underage sex with a teenager has been reported to police by his own "horrified" father.
Philip Barr, a boat builder from Forfar, Scotland, was sentenced to a six-month curfew and ordered to carry out 160 hours of unpaid work after using two fake Snapchat profiles to groom the 14-year-old. He'll also be listed on the sex offenders register for 18 months.
Barr's father immediately reported his son to police after learning of his son's transgression from a friend of the victim.
According to prosecutor Vicki Bell, the girl was 14 years old when Barr first approached her on Snapchat.
She also argued at Dundee Sheriff Court that Barr had initially lied to her, claiming that he was only 17.
"She assumed it was a boy of the same age as her," Bell said.
"He then claimed to be 17-years-old, but she later became aware it was the accused and knew who he was.
"She asked him if it was weird for him to be having contact with a 14-year-old girl, but he said no," the prosecutor said.
On February 9, Barr reportedly picked the girl up from her family home after telling the her "he had been thinking about her."
They drove to a secluded location, where they started kissing and having unprotected sex before the victim called it off.
"She became uncomfortable and didn't want it to continue," Bell said, adding "she didn't want to tell anyone about what had happened."
The two then allegedly met at the teenager's home two weeks later, on February 26.
"He was later found by her brother hiding in a wardrobe and was told to get out," Bell said, noting that "she later told a friend what had happened, and the accused was challenged by that friend."
Although Barr denied having sex with her at that stage, Bell said he later admitted that he had.
His father took him to the police to give a statement immediately.
Barr is now forbidden to have direct contact with any child under 17.
Meanwhile, the government is under increasing pressure to reform its child and social work bill to incorporate compulsory sex and relationships education (SRE) in all schools across the UK.
Tory MP Maria Miller, who is among the campaigners calling for SRE, says children must be protected from grooming, pornography, and sexting.
"We are not teaching them that pornography isn't representative of a typical relationship, that sexting images are illegal and could be distributed to child abuse websites, and how to be aware of the signs of grooming for sexual exploitation," Miller said.
The government has recently pledged £40 million towards tackling child abuse, including online exploitation.