British Muslim math teacher removed from US-bound flight & dumped in Iceland
Published time: 21 Feb, 2017 12:20
Edited time: 22 Feb, 2017 14:08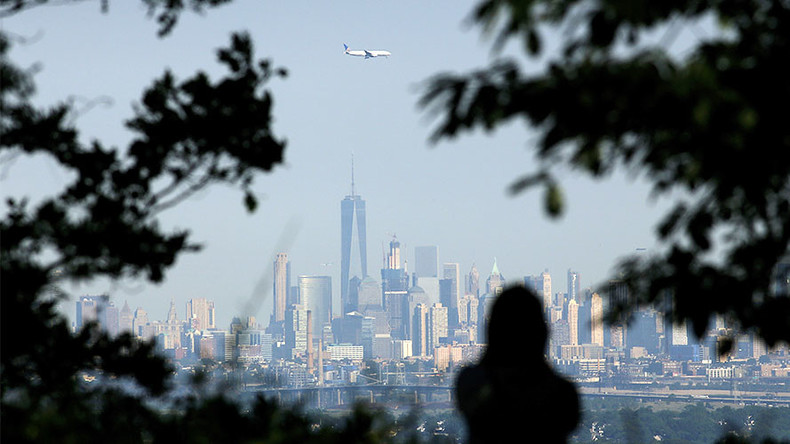 A Muslim school teacher was dumped in Iceland while on a school trip after being denied entry into the United States.
Juhel Miah, a "popular and respected" math teacher from Neath Port Talbot in South Wales, was taking his students to New York when US officials refused to let him through.
Miah's singling out during a Reykjavik stopover and his later ban from entering the country were described as an "unjustified act of discrimination."
The February 16 incident took place despite Miah's valid travel visa and the US appeals court decision to suspend Donald Trump's executive order banning people from seven Muslim-majority countries from entering the US.
"We are appalled by the treatment of Mr Miah and are demanding an explanation," a spokesman for Neath Port Talbot County Borough Council said.
"No satisfactory reason has been provided for refusing entry to the United States – either at the airport in Iceland or subsequently at the US embassy in Reykjavik. Mr Miah attempted to visit the embassy but was denied access to the building. Understandably he feels belittled and upset at what appears to be an unjustified act of discrimination."
According to witnesses, Miah was originally informed at the check-in desk in Iceland that he had been selected for a "random security check" and thoroughly searched before being given an all-clear.
As he was boarding the plane, however, another official approached him and he was no longer allowed to fly. The teacher was then escorted out of the airport, given back his luggage and dropped off at a hotel.
"I'm not an angry type of person. I don't get easily worked up, otherwise I wouldn't be a teacher. But I was definitely angry. It hit me the hardest was when I was being escorted off the plane. Everyone was looking at me,"Miah told the Guardian.
"Not just members of the public but my school, my kids, fellow teachers. It made me feel so small, as if I had done something wrong, as if I am a criminal. Everyone must have been thinking that – even the kids from my school. I hope not but that's what was going through my head. I didn't know where to look.
"This shouldn't happen to anyone. I've followed all the procedures. I've ticked all the right boxes yet they made me feel like a criminal. I've got no criminal record, I've never been in trouble. I was in shock, I couldn't believe it was happening. I felt powerless, as if I was being targeted and there was nothing I could do.
"No one could give me an explanation. The only thing I can put it down to unfortunately – I hope I'm wrong – is because I'm a Muslim. That's all I can put it down to. I hope that's not true."
When in the hotel, he noticed that his suitcase had been broken into. To the Wales Online Miah added that the emotional harm of the incident meant he couldn't "sleep or eat for two days."
Neath Port Talbot Council confirmed the trip went ahead as planned, but added that Miah's students and colleagues had been left "shocked and distressed" after watching him being removed from the plane.
The US embassy in Britain did not comment on the case, but a Foreign Office spokeswoman confirmed: "We are providing support to a British man who was prevented from boarding a flight in Reykjavik."