'Think Different': New RT show 'Renegade Inc' aims to offer an alternative view on everyday life
Published time: 17 Feb, 2017 17:26
Edited time: 21 Feb, 2017 14:04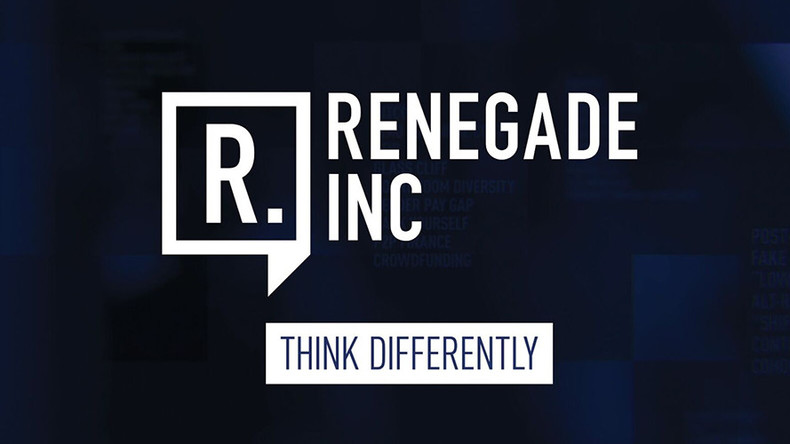 Are people genuinely happy in their workplace? Why are so many people disengaged from their daily jobs?
That's the topic of discussion in the first episode of 'Renegade Inc', a TV show which aims to "allow us to think differently about the issues that we all face."
The show – set up as a round-table discussion on topics like work, politics, business, education and housing – is being launched by RT UK, and will broadcast every Monday.
'Renegade Inc', which is produced by award-winning film producer Ross Ashcroft, is a talk show featuring writers, economists, leaders, politicians, comedians, artists and innovators gathering to discuss global issues concerning everyday life.
Noam Chomsky, American linguist and philosopher, is just one of 'Renegade Inc's' many highly-influential contributors.
The show strives to get people to "think differently," by avoiding celebrities and the "silo mentality" of other shows in the genre.
Ashcroft – who is also the mastermind behind the award-winning documentary 'Four Horsemen' – says he rejects the common assumption that "nobody is interested in finding new voices, they just want celebs," claiming it is an "insult to our audience."
And after nine years of carrying out Q&As and producing YouTube videos, the film producer claims that people are actually calling for more programs to explore subjects like economics and business.