Ukrainian ex-stripper wife of killed British millionaire at center of new investigation
Published time: 17 Feb, 2017 17:21
Edited time: 18 Feb, 2017 13:47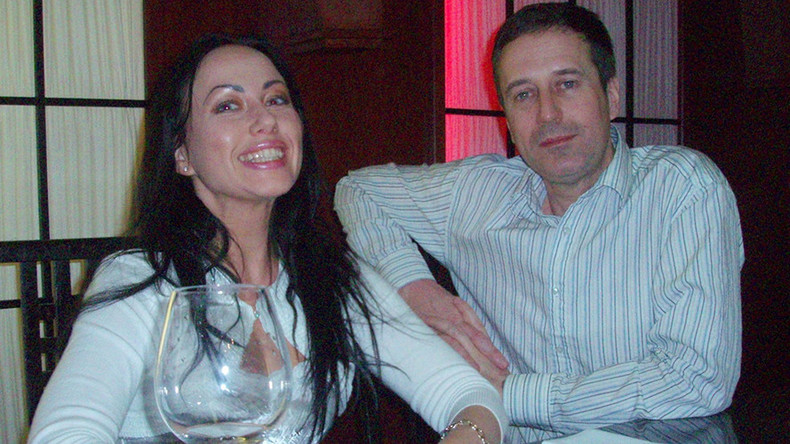 Police in Ukraine have launched a new inquiry into the death of Barry Pring, a British businessman who was mown down by a stolen lorry in Kiev in 2008.
Pring was hit while trying to hail a cab after a dinner with his new Ukrainian wife, Ganna Ziuzina. His family has since accused her of being involved in his death.
The Ukrainian police originally classified the incident as a traffic offense, only changing it to premeditated murder four years later.
The Kiev authorities have reportedly assigned a special prosecutor to the case as part of its three-week pre-trial investigation.
The renewed investigation comes after the coroner at Exeter County Hall, Dr Elizabeth Earland, concluded that Pring was unlawfully killed.
"His guard was lowered by inebriation. The car had stolen license plates and did not brake or stop.
"I am satisfied that having heard all the evidence... much of it circumstantial, nevertheless, in my view it is overwhelming.
"I am satisfied beyond reasonable doubt that Barry John Pring has been unlawfully killed", the coroner said.
Pring's family allege Ziuzina was interested in his money and property, the BBC reports. Ziuzina supposedly tried to seize her late husband's assets days after his death.
Ziuzina, now known as Julianna Moore, was absent from the scene during the incident, as she had returned to the restaurant to retrieve a missing glove.
The pair met online in 2006, when Ziuzina worked as striptease dancer, and married soon after. Pring was 19 years Ziuzina's senior, and was reportedly worth £1.5 million (US$1.85 million).
Ziuzina has since remarried another British businessman and currently resides in Spain with her husband and their daughter. She has repeatedly denied any involvement in Pring's death.