Boris Johnson threatens diplomats with court over £100mn unpaid London congestion bill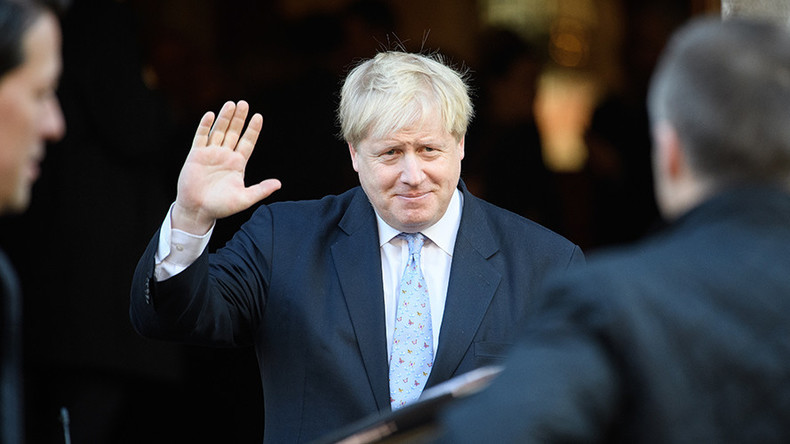 UK Foreign Secretary Boris Johnson may take legal action against international governments failing to pay London's congestion charge with unpaid fees now amounting to £100 million ($125 million).
Johnson is facing pressure to open a landmark case at the International Court of Justice against diplomats who drive around the capital without paying the £11.50-per-day fee.
The foreign secretary is being urged by Transport for London (TfL) to clarify the law over diplomatic immunity under the Vienna Convention, which allows envoys to circulate free of charge.
The Foreign Office said it would endeavor to find "a solution to the problem of non-payment" by some diplomatic missions, as it claimed that there are "no legal grounds" to exempt them from the charge, which was first introduced in 2003.
Three quarters of nations with missions in London do pay their way to drive around central London, but TfL claims "there remains a stubborn minority who refuse to do so," as up to 146 countries currently have pending charges.
The worst offenders are the US, Japan, Nigeria, Russia, India, and Germany.
Backlash against envoys not paying congestion fees increased since the US decided it would halt payments back in 2005, as it regarded the congestion charge a "tax" – to which envoys are immune under the 1961 Vienna Convention, which "expressly prohibits the taxation of diplomatic missions in this manner."
Ironically, the US has been the worst offender, as its outstanding charges have now topped £11.5 million.
The lowest offending country is Australia, owing just £120.
"We are clear that the congestion charge is a charge for a service and not a tax. This means that foreign diplomats are not exempt from paying it," said Paul Cowperthwaite, TfL's general manager for congestion charging.
"We continue to pursue all unpaid congestion charge fees and related penalty charge notices."
Yet there are concerns that if the court were to rule against the case, countries that have actually been paying would stop doing so, causing a multimillion-pound loss.
The amount embassies owe currently stands at £105,258,715, up from £58 million in 2012.
Former Mayor of London Ken Livingstone introduced the charge to limit congestion in the city.
Serving Mayor of London Sadiq Khan has recently been urged to scrap congestion charges as they are no longer "fit for purpose."
The London Assembly transport committee warned the mayor that something had to be done immediately, as congestion was costing the capital 5.5 billion a year, as well as affecting citizens' "health and wellbeing."
"Something dramatic has to be done about the enormous congestion problem on London's roads. The issue is costing our city money and costing Londoners their health and wellbeing," said transport committee chair Caroline Pidgeon.
"TfL is doing a lot to tackle congestion, but not enough. Road pricing would be a fairer approach as road users would pay according to how much they contribute to congestion."