Nips & tucks hit by Brexit as Brits cut back on plastic surgery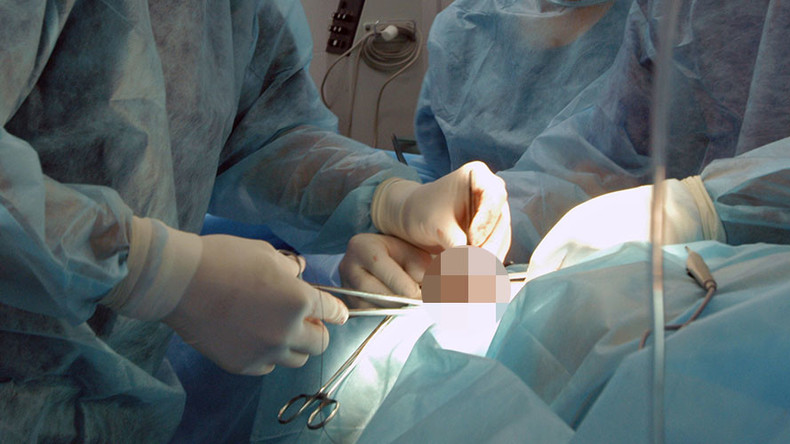 While the Bank of England and various leading economists have backtracked on their claims that Brexit would be disastrous for the UK economy, there's one area where it really does appear to be taking a toll: cosmetic surgery.
The economic uncertainty caused by the UK's decision to exit the EU has reportedly led cosmetic surgery procedures to plummet by 40 percent to 30,750 – down from 51,140 in 2015 and the lowest number in a decade.
According to the new figures, released by the British Association of Aesthetic Plastic Surgeons, facelifts and browlifts saw the biggest fall, down 53 percent and 71 percent respectively, as people resorted to cheap facial fillers rather than costly surgery.
Rajiv Grover, a consultant plastic surgeon and former BAAPS president, said: "In a climate of global fragility, the public are less likely to spend on significant alterations and become more fiscally conservative."
In the meantime, cheaper and non-surgical intervention such as facial injections have become increasingly popular.
But Grover highlighted the risks of such treatments.
"It's worth, however, remembering that the non-surgical sector is rife with lax regulation, maverick behavior and unethical promotional gimmicks, so the public must remain vigilant," he said.
While breast implants remained the most popular surgery procedure among women, accounting for 7,732 of the total, they too saw a 20 percent drop since 2015.
Men's top choice of rhinoplasty – or nose reshaping – which accounts for 529 of the total 2,409 procedures, was down 35 percent since 2015. By contrast, the number of males having abdominoplasty – or a tummy tuck – was up 47 percent.
Current BAAPS president and consultant plastic surgeon Simon Withey welcomed the findings as they indicated that people are beginning to realize plastic surgery is not a "quick fix" but a "serious commitment."
"If it means people are taking their time to be truly sure a procedure is the right investment for them, then this can only be a good thing," Withey added.
While BAAPS attributed the drop in cosmetic surgery to economic uncertainty, some fashion and entertainment commentators have put it down to models and celebrities taking to social media to shun body image and appearances for 'relatability.'
Nadia Mendoza, an entertainment journalist and co-founder of the Self-Esteem Team, said: "With the web, the vloggers and 'Insta-famous' have risen to the surface, and instead of trading on looks they trade on relatability.
"This means the likes of Zoella, Grace Victory and Iskra Lawrence become the aspirational ones.
Mendoza warned against getting overly excited about the drop, however, as she claimed plastic surgery is still lauded by the "rich and famous [....] so I would be cautious that this decline isn't subject to change as young people currently under 18 could still be hoping for surgery when they are of age."
You can share this story on social media: