'Do more for child refugees,' daughter of 'British Schindler' tells Theresa May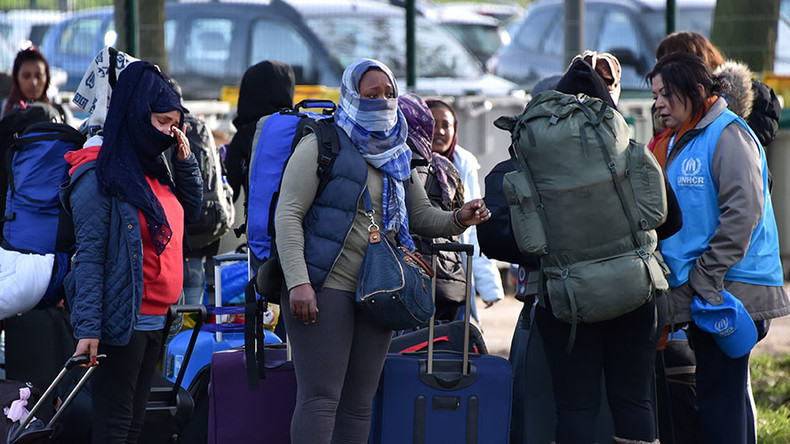 Theresa May must do more to help child refugees, the daughter of the 'British Schindler' has said, while reminding the UK prime minister that she herself had praised his legacy.
Barbara Winton, whose father Sir Nicholas Winton organized the Kindertransport project to help resettle Czechoslovakian child refugees in Britain, called on May to adopt the same humanitarian posture towards today's refugees.
Winton's efforts saved almost 700 children in the early years of World War II. Theresa May, who was his local MP, attended his 103rd birthday and praised him for his humanitarian work.
Winton's work has drawn comparisons with that of Oskar Schindler, the German industrialist who saved more than a thousand Jewish children from the Nazi death camps.
In an open letter to the PM, Barbara Winton reminded May that she had described her father as "an enduring example of the difference that good people can make even in the darkest of times" and said that she hoped "his life will serve as an inspiration for us all … and encourage us to do the right thing."
"As the world once again teeters on the edge of dark times, I ask you to remember those words," she said.
The letter comes ahead of a High Court hearing in which campaigners will argue that ministers have not done enough to make local council take on and house refugee children.
Wednesday also saw the government end the Dubs amendment scheme, named after former refugee and Labour Lord Alf Dubs, which was attached to the government's Immigration Act to ensure vulnerable, unaccompanied children are allowed into Britain.
Dubs, who was rescued by Winton and lobbied for his knighthood, himself told the Lords: "I believe in arbitrarily closing down the scheme, without any good reason for doing so, the government is in breach of its own commitments."
You can share this story on social media: