Gulf royal buys central London parking lot for £21mn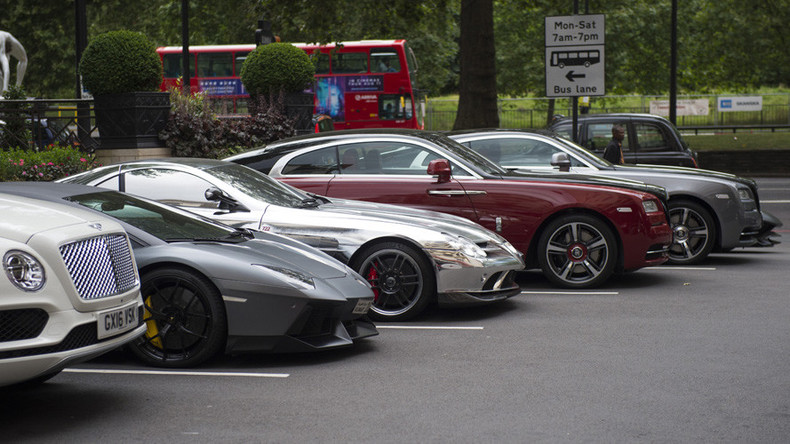 An anonymous Middle Eastern royal has forked out £21 million (US$26 million) to buy a central London parking lot to store his collection of 80 supercars.
The investor's purchase works out at about £150,000 per parking space, making it the largest parking-related transaction ever recorded in the UK.
The per-space-price is around the same as a brand-new McLaren 570S or Porsche 911 Turbo S.
The parking lot in Knightsbridge sits under luxury apartments opposite Hyde Park. As an added bonus, the building is just outside the London congestion charge zone.
The parking lot will have a facelift for the royal. His 80 cars will have extra-wide bays and cushioned pillars to prevent unseemly scrapes, a car grooming service, license-plate recognition technology on entry and 24-hour security guards.
Before being sold, the parking lot was run by Waterbridge Estates. Members then paid up to £35,000 a year to house their cars and spaces were sold for as much as £450,000.
Owners were promised an army of security guards, valets and chauffeurs as well as hand-made, peach-colored vehicle covers.
A spokesperson for Waterbridge told the Times the owner may have secured a bargain.
"The value of his collection is significantly higher than the price he has paid for the parking," he said.
"A car park in central London is being sold for more than entire streets and villages outside the capital's center and yet even upper-middle class generations are finding it impossible to rent in London, let alone purchase in their lifetime."
The royal's fleet will be protected in the run-up to supercar season, which starts in August. The month traditionally sees flashy supercars shipped over to the UK by their Arab owners and driven at high speed through the London borough's narrow streets.
Kensington and Chelsea Council announced their first ever prosecutions of "nuisance" supercar owners in December, saying they would dish out up to £1,000 fines for drivers who raced around the area.
You can share this story on social media: