House of Lords told to back Brexit bill or face being abolished – reports
Published time: 9 Feb, 2017 12:52
Edited time: 10 Feb, 2017 14:06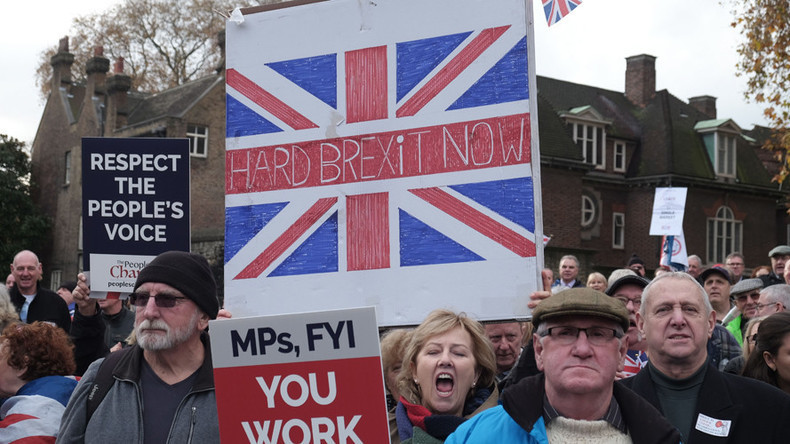 Downing Street is attempting to play down a warning that the House of Lords could be abolished if peers try to block the Brexit bill.
The bill, which gives the government the authority to activate Article 50, starting the formal process of leaving the EU, was approved by 494 votes to 122 in the Commons, keeping the government's March timetable to trigger Brexit talks on track.
The bill, which was put forward by Prime Minister Theresa May's government after the Supreme Court ruled she must consult Parliament before triggering Brexit negotiations, now moves to the House of Lords.
A government source told the BBC the Lords will face a call to be abolished if it opposes the bill. "If the Lords don't want to face an overwhelming public call to be abolished they must get on and protect democracy and pass this bill," the source said.
On Thursday, a Number 10 source distanced the government from that view, saying peers had an important duty in scrutinizing and debating the bill "and we welcome them exercising this role."
Following Wednesday night's vote, Brexit secretary David Davis called on peers to do their "patriotic duty." He told unelected peers not to try and change the simple two-clause bill as it was passed by MPs unamended and "reflected the will of the people."
Davis says the government had seen a series of attempts to alter the European Union (Notification of Withdrawal) Bill before MPs overwhelmingly voted in favor of passing it unchanged.
Asked by Sky whether the House of Lords would face recriminations if it amended the bill, he said: "The simple thing is the Lords is a very important institution.
"I expect it to do its job and to do its patriotic duty and actually give us the right to go on and negotiate that new relationship [with the EU]."
Speaking on the BBC's Newsnight program, Tory MP Suella Fernandes said a refusal to pass the bill would "call into question the position of the House of Lords."
Peter Hain, a Labour peer who was also appearing on the program, replied: "Bring it on."
Hain says he will vote against the bill if the two amendments he is planning are rejected. The former Cabinet minister wants to maintain the open border between Northern Ireland and the Republic of Ireland, which he describes as "crucial to the peace process," as well as keeping the UK's membership of the single market.
"I was appointed by the Labour Party – two-thirds of Labour voters voted to remain within the European Union, they need to be respected."
The bill will be debated in the House of Lords after peers return from recess on February 20.
If no changes are made, the bill will go straight to royal assent, allowing Article 50 to be triggered and starting the process of leaving the EU. If changes are made, peers will pass it back to the Commons.