Up for auction: WW2 spy weapons & escape tools used by British secret agents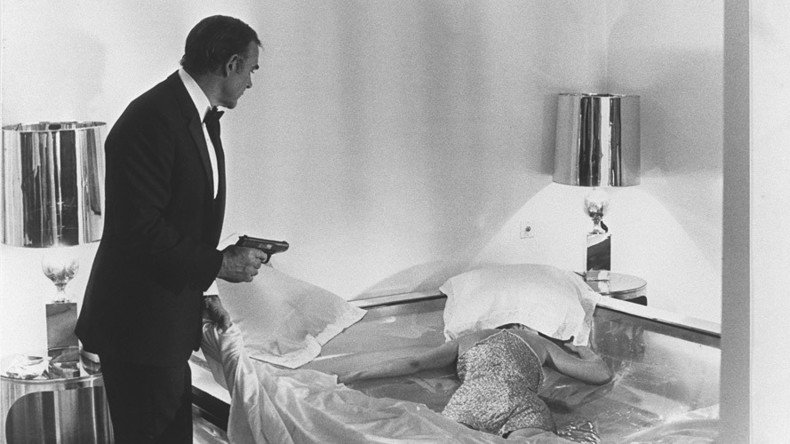 Deadly spy weapons and escape tools used by secret agents during the Second World War are to go on sale at auction for the first time.
The tools include a multi-bladed knife designed to help prisoners of war escape, a hidden compass that fits inside a tunic button, and a cleverly concealed cyanide suicide pill hidden inside what looks like a key.
Other items include a watch equipped with a hidden listening device and a fountain pen containing a concealed knife.
The weapons and tools were all created for the Special Operations Executive (SOE), the forerunner of MI6, whose job included parachuting into occupied territory on secret missions.
Although auctioneer Matthew Tredwin said the weapons are "chilling," he told the Times they "give you an immediacy of a kill-or-be-killed scenario many of these agents would have faced."
"You can imagine an SOE operative, many of whom were women, being cornered by a German soldier and all you had was a stealth weapon to fight your way out," he said.
"These stealth weapons are few and far between. Once they were used by the secret agents they were often disposed of," Tredwin explained, adding that they had little use after the war, but retained a certain "bit of romanticism."
The items also tell the stories of individuals who took huge risks to fight the Nazis.
"If you were caught, that was it, you would be executed. They were real heroes of the war and a lot of them didn't get the credit they deserved. Many of their stories remain untold," he said.
Some 13,000 SOE operatives, including many women, went into occupied territory during the war. A sizeable portion of them was captured, tortured, and executed.
You can share this story on social media: